The next race will be held on November 9, 2019 in Lee County Florida/Ft Myers at the Lee County Mosquito Control/Buckingham Field located at 15191 Homestead Road, Lehigh Acres, Florida 33971. The entrance to the event will only be through Park Road Gate. This track is just over one mile long on an airstrip. Teams will remain in the pits when their car has an issue on the track and a pick up vehicle and trailer will bring the car into the pits for repairs. A trailer has been obtained, we still need a small vehicle/driver to pick up the car(s) and return to the pit area.
We need volunteers to assist with partial set up on Friday, November 8, 2019, between 3pm and 6pm and then final set up (tower, canopies, etc.) on Saturday, November 9, 2019, starting at 6am. The I Will Mentorship Foundation is our hosting/sponsoring team for this race. The Foundation is located just a few miles away from the track. There will be portable restrooms, a food vendor, volunteers from local organizations assisting to make this event a success.
We are working on getting some assistance with power (generator) for the pit area, teams should still bring their own power source in case this does not work out.
Hotel information was posted on our website on August 28, 2019 with little response. We can not guarantee the rates are still available at this time.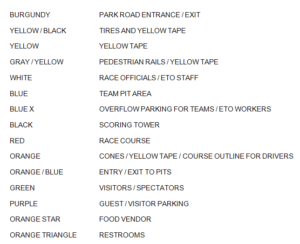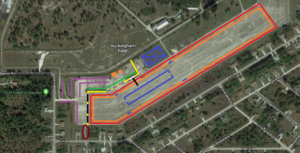 We hope to see teams from North Florida, Georgia, Alabama and Louisiana at this race event.
Charlie