The race day started out cool and windy at Mulberry High School for our Electrathon races. Mulberry HS Team Sponsor Todd Thuma had his team ready to assist us with setting up the course, the scoring tower and walking the course for safety issues, they even helped Rodney with sweeping areas that had sand in the curves.
As the teams arrived the sun came out but the wind just would not go away, it stayed windy all day which made a challenge for our canopy to stay on the ground.
Our new team from Plant City High School car #21 arrived with a few last minute things to finish on their loaner car (the original long nose car donated to us from the Electrocutioners). They were unable to use any of the ETO sprockets for their wheel motor that we had and after checking with other teams, it was determined their motor shaft was not the normal size that the Etek motors normally have. Rather than leaving because they could not race, the entire team stayed and assisted other teams in the pits and on the track. What a great group of folks.
USF arrived just as the first race was lining up, they got their driver into their car on the line up in time to start the race when the green flag dropped.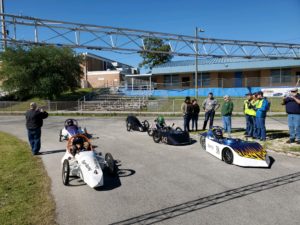 Both races went very well with just a few pit stops.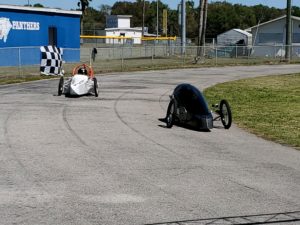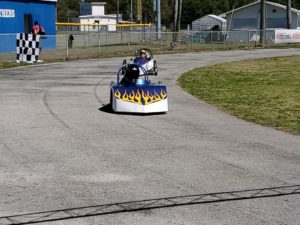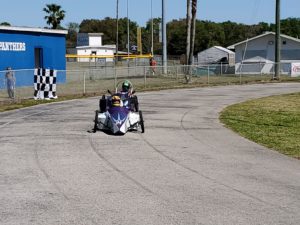 Between races there was dancing in the scoring area by Trish to stay warm from the cool breeze.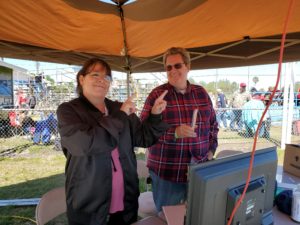 At the end of the race day it was Mulberry HS #38 finishing in 1st Place in the High School Division with 158 laps.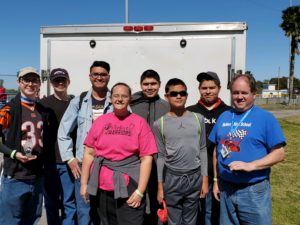 Silver Bullet Racing #94 (Jim and Jerry) took 1st place in the Open Division with 186 laps.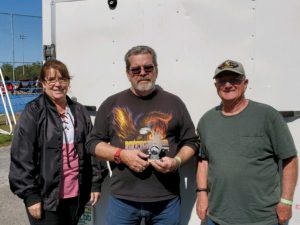 Tiger Racing #4 finished in 2nd Place with 147 laps.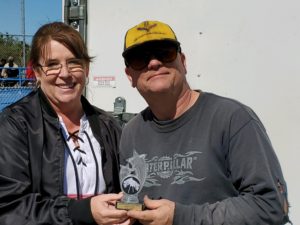 Titans Racing #242 finished in 3rd Place with 103 laps.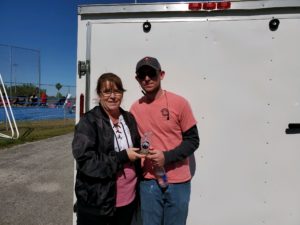 It was USF #48 that finished in 1st Place in the Advanced Division with 172 laps.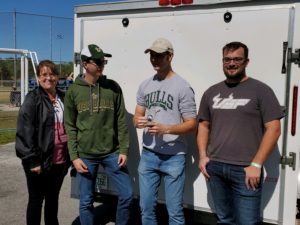 USF almost broke the courses fastest lap record the first race. They came out determined in the second race to beat the courses fastest lap record. After pitting towards the end of the second race to tighten some loose spokes, they went for it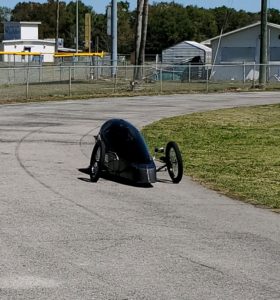 and broke the fastest course lap of Pro EV #39 25.621 in October 2019 by doing a 25.335 with USF Team Driver Noah.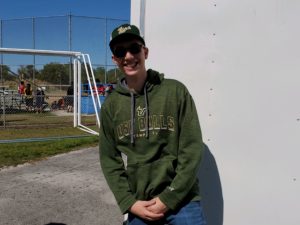 Our next race will be in conjunction with the Energy Whiz Olympics in Cocoa on April 25, 2020. Hope to see everyone there for another fun filled day of racing and our end of the year awards ceremony.
Charlie