Our next race will be held on December 11, 2021 at Middleton High School located at 4801 North 22nd Street in Tampa Florida. This road course is a challenge for teams and cars as it has changes in track elevation along with some turns.
We will do a partial set up on Friday around 430pm and finish the set up of the scoring tower and registration area on Saturday morning at 630am.
We invite everyone to this fun filled FREE day of STEM Electrathon Racing for the entire family and friends, come out and support our high school, college and enthusiast while they compete at this race.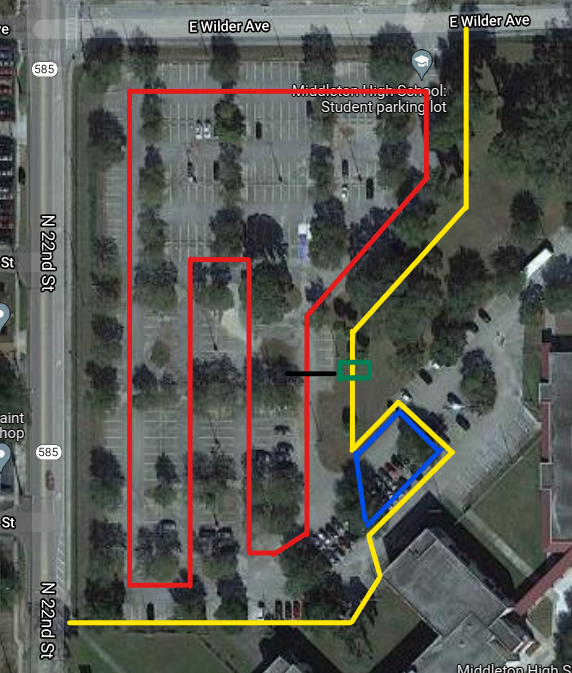 RED – TRACK
YELLOW – SAFETY BARRIER
BLUE – PIT AREA
GREEN – REGISTRATION/SCORING
BLACK – SCORING TOWER