Our next race will be held at the University of South Florida in conjunction with the 2022 USF Engineering Expo.
Teams should contact Trish in reference to displaying their car(s) and manning the booth from 830am to 5pm on Friday, February 18th.
On Saturday, February 19th, we will hold our STEM Electrathon Races in the parking lot located at 3824 USF Alumni Drive, Tampa.
Set up of the course will begin at 515pm on Friday and remainder of set up will be on Saturday morning at 6am.
The first race will be from 10am to 11am
The second race will be from 1pm to 2pm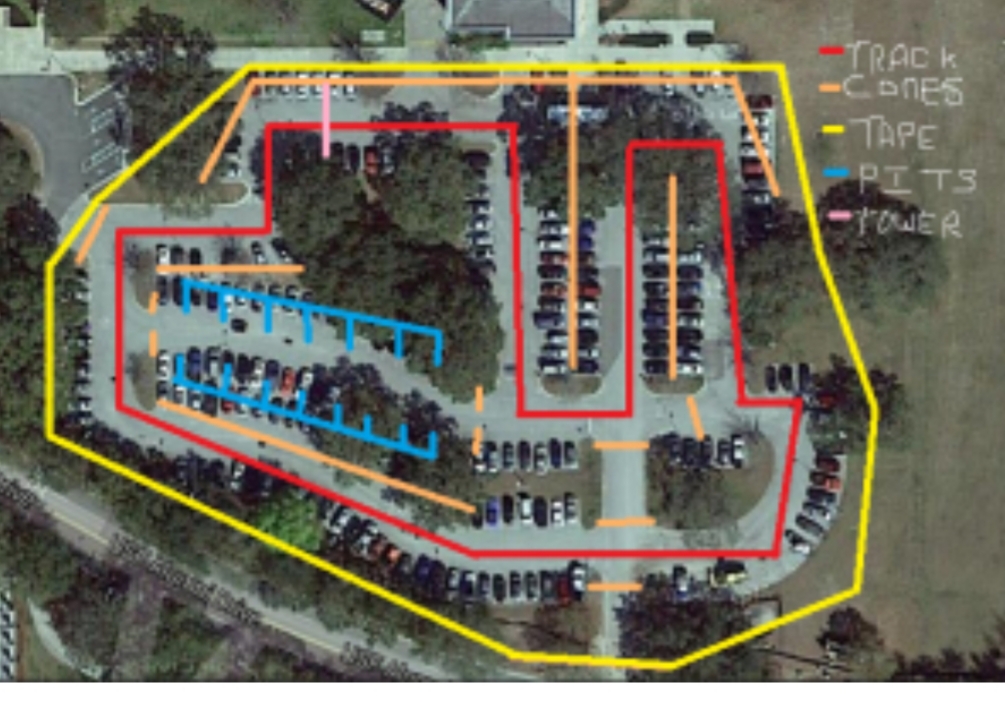 Red – Course
Blue – Pits