Friday, November 6. 2020, Plant City High School Electrathon Sponsor David Kocher met with Trish, Mike, Rodney and Charlie to set up the course for Saturdays race.

The weather was great and there was a little wind. The course measured out to be 1198 feet in distance and only took just over an hour to get set up.
On Saturday morning the final set up was done and the race day began. The winds were stronger causing a challenge for our canopies the entire day.
We thank PCHS Sponsor (David), PCHS Electrathon Team members and all of PCHS Administration for hosting our event.
We missed our teams that were not at the race, (Archer, Brandon, Brooks DeBartolo, Electrocutioners, IWMF, Lennard, Middleton, Palm Bay, Parrish, Plant, Pro EV, Seminole, Simmons, USF, sorry if I left anyone out)
We have a new team, Fortuna (Victoria Hobbs) join the Advanced Battery Division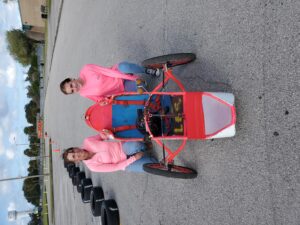 As our Race Steward (Mike Frederick) lined up the cars for the first race, the new team had some electrical issues forcing them to return to the pit area. As the green flag dropped the cars took off for the challenging course with a few sharp turns and a nice straight away.
Team Fortuna worked out their electrical issue and on the track they went. In the first race team Fortuna continued to have issues flare up, normal for a new team on the track.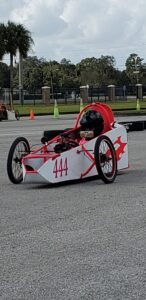 Team Mulberry (driver and sponsor Todd Thuma) blew a tire and had to pit towards the end of the race.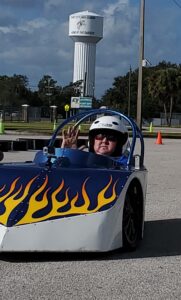 The Hillsborough Community College, PCHS and Titan teams ran strong during the race and look impressive.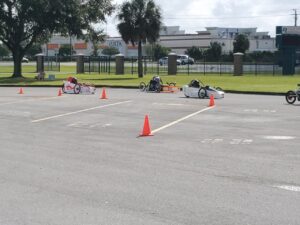 At the end of the first race Plant City High School came in 1st in the High School Division with 79 completed laps, Silver Bullet (Jim Robinson) came in 1st in the Open Division with 85 completed laps and Fortuna (Victoria Hobbs) came in 1st in the Advanced Battery Division with 25 completed laps. Once the electrical issue is figured out, this team will be one to watch.
Our second race lined up and as the green flag dropped we were missing the new team Fortuna, electrical issues continued to challenge their team keeping them in and out of the pits and completing only 9 laps for the entire race. Once again Team Titans (with a PCHS student driver) ran strong and the car did really well. As the PCHS car took the far turn the front wheel decide to pop some spokes and tire sending them into the barrier and done for the day after completing 2 laps. Tiger Racing (Rodney Schreck) had one of his new batteries fail causing him to take it slow and easy so he could finish the race with 66 laps.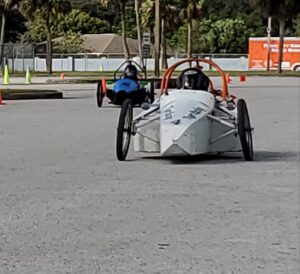 Mulberry (Todd Thuma) blew another tire and was done for the race day after 66 laps. Silver Bullet (Jim Robinson) had some chain issues sending him to the pit area after 28 laps.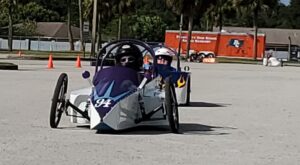 This is unusual for him as he normally runs the entire race without any issues. HCC ran well completing 34 laps before their transponder decided to slide back on the roll bar causing us to hand count the last 14 laps of the race. We congratulate the HCC team as they have come a long way with their car.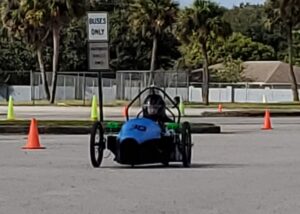 When the second race ended it was team Titans that completed 77 laps for a 1st place finish in the Open Division. High school and Advanced Battery Division cars did not race competitively for a total of 10 minutes during the second race causing them not to receive season points or credit for their laps completed.
At the end of the day, Plant City (High School Division) finished in 1st Place with 79 laps,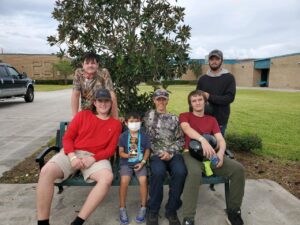 Fortuna (Advanced Battery Division) finished in 1st Place, with 25 laps.
In the Open Division, Titans finished in 1st Place with 158 laps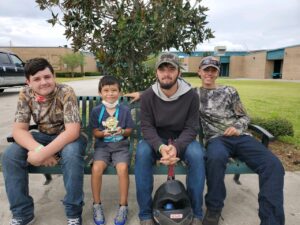 Tiger Racing 2nd Place with 146 laps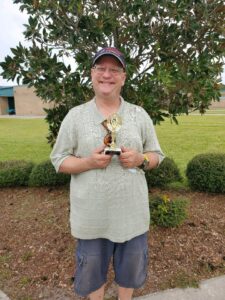 Mulberry 3rd Place with 132 laps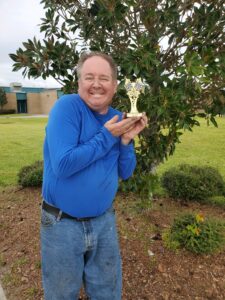 Silver Bullet 4th Place with 113 laps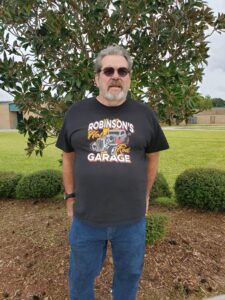 HCC in 5th Place with 97 laps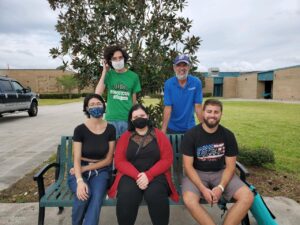 Our next race will be held on December 5th and 6th at Buckingham Field in Lee County. This will be our first two day event with two races being held each day. Trophies will be given out for each day of racing.