On December 5th and 6th we will hold our very first ever, two days of Electrathon Racing at Buckingham Field in Lee High Acres. We thank all of the individuals in Lee County that has made this event possible.
Please remember that our health and safety guidelines are still in place. Masks and social distancing are required.
We also have protocols just for the event in Lee County. 2020 Lee County Protocols
December 5th races at 10am and 1pm on this track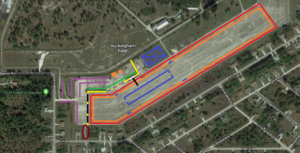 December 6th races at 10am and 1pm on this track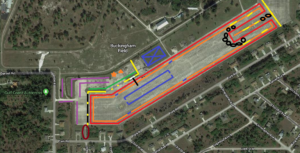 The race day schedule for both days. 2020 2021 Race Day Schedule
If you have not arranged for overnight accommodations, please see our website post with the link.
Hope to see everyone there for two days of STEM Electrathon Racing.