We held our second race at Plant City High School on Saturday, February 20th. We want to thank PCHS Sponsor David Kocher and the Administration for hosting the event.
As teams arrived there was a cool breeze in the air that made you move around to a stay warm. We welcome back Electrathon Teams from Lennard HS and University of South Florida.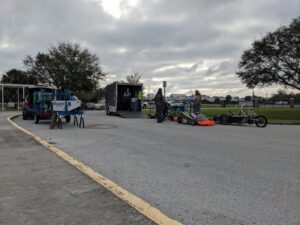 Eleven cars lined up for the first race, as Charlie was getting ready to video the start, he said the word "GO" for Trish to start the computer scoring systems count down and off went the car for our very first ever false start.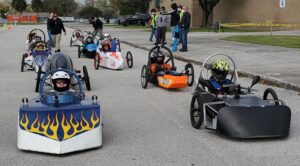 As teams lined up a second time to start the race, line positions changed and the USF car was in the pits for an issue.
During the first race drivers did real well. On the sharp turn by the pit area, team Fortuna came in too fast and the rear wheel lost grip causing the car to spin out, the driver (Mike) quickly recovered and back into the race he went. The Lennard HS cars were impressive after being gone from the track for quite some time.
At the end of the first race Plant City HS car 210 had 68 laps and Lennard car 78 hot on their heels with 62 laps. Both PCHS car 208 and Lennard car 86 had 49 laps. In our open class it was Silver Bullet (1st) and Tiger Racing (2nd) both finishing with 89 laps. Mulberry finished with 86 laps, Titans with 77 laps and HCC with 67 laps. In our advanced battery class USF finished with 92 laps and Fortuna 87 laps.
Between our races we have a 30 minute time frame for teams to run practice laps. The USF team made it to the first turn and slid into the curbing causing structural damage and they were done for the day.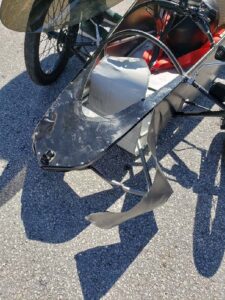 In the second race the teams met some challenges.
Fortuna had a steering issue that caused them to enter the race late. Tiger Racing had a tire issue that put them out of the race early. Silver Bullet gave a friendly tap to the back of the Fortuna car. HCC had throttle control issues that put them out of the race early. Titans had a tire issue and had to change it out, and then the chain came off.
At the end of the second race PCHS 210 had 89 laps, Lennard 78 had 63 laps, PCHS 208 had 61 laps and Lennard 86 had 43 laps. After a late start Fortuna did 37 laps. In the open class it was a close race for 1st place. Silver Bullet had 88 laps, Mulberry 87 laps, Tiger Racing 59 laps, Titans 40 laps and HCC 27 laps.
The final results for the day of STEM Racing at Plant City High School were: High School 1st Place, Plant City car 210 157 laps and fastest HS lap of 33.503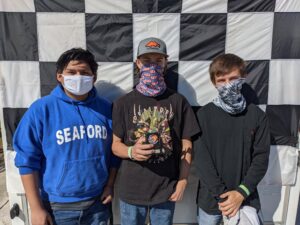 2nd Place, Lennard car 78 125 laps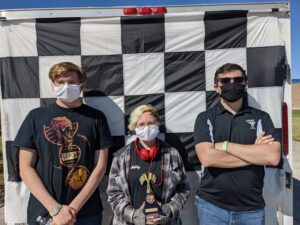 3rd Place, Plant City car 208 110 laps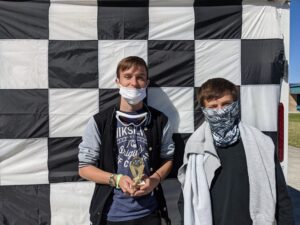 4th Place, Lennard car 86 92 laps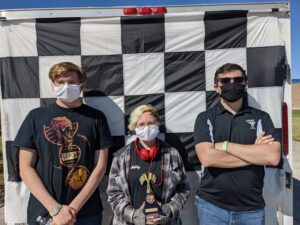 Open Class 1st Place, Silver Bullet 177 laps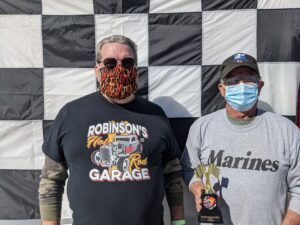 2nd Place, Mulberry 173 laps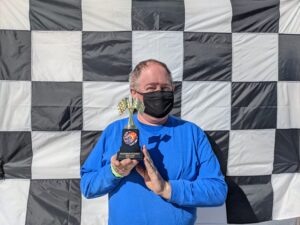 3rd Place, Tiger Racing 148 laps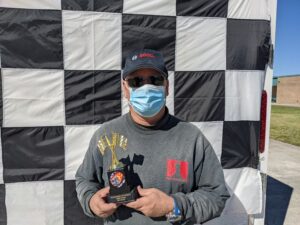 4th Place, Titans 117 laps
5th Place, HCC 94 laps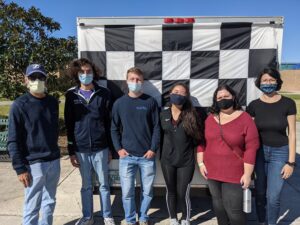 Advanced Battery Class 1st Place Fortuna 124 laps and the fastest lap overall with 33.024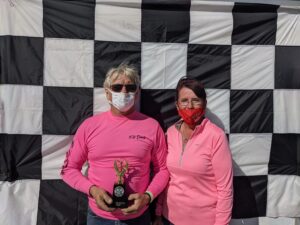 2nd Place, USF 92 laps.
Our next race will be held at Brandon High School on March 6th. This race is our "DASH RACE" and "SPONSOR RACE".