We welcome our new supporter to the Electrathon of Tampa Bay/Florida family.
Acme Barricades located at 2611 82nd Street, Tampa, Florida 33619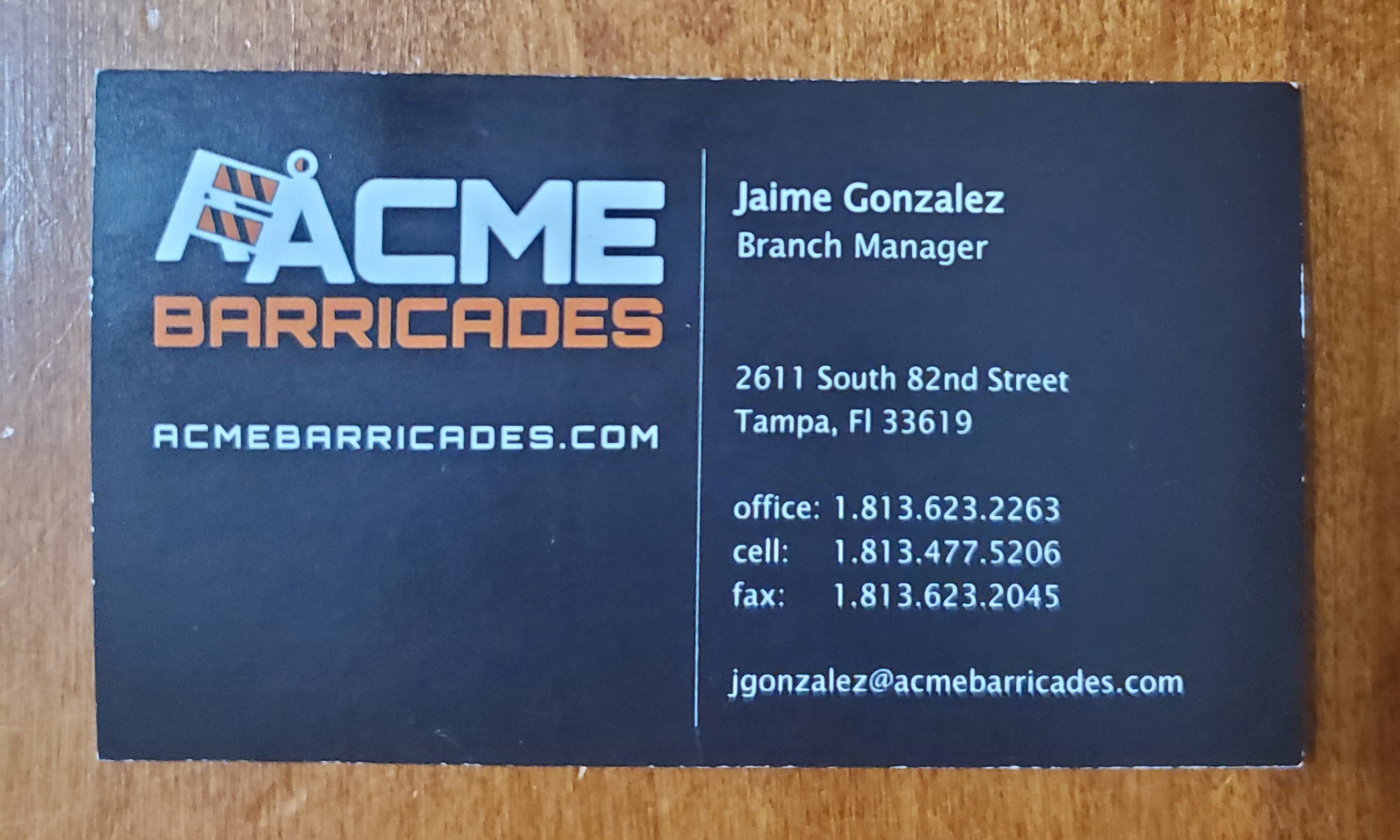 Thank You, John and Jaime for the donation of cones for our first STEM Electrathon Event at Kirkland Ranch Academy of Innovation. Your support of our program, the students of Hillsborough, Polk and Pasco County is greatly appreciated.