Our first STEM Electrathon Event in 2023 will be held at Middleton High School. The school is located at 4801 N. 22nd Street, Tampa, Florida 33610.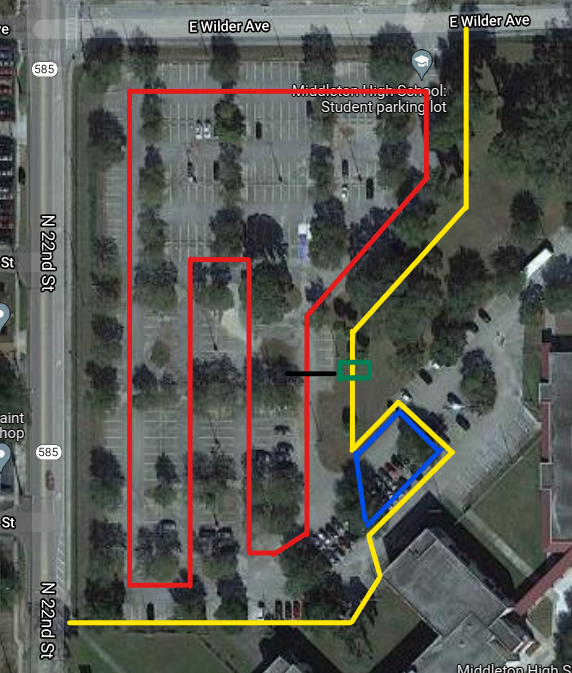 Red – Course
Yellow – Caution Tape
Green – Scoring/Registration
Blue – Pits
Black – Tower
Bring the entire family to a free, fun filed day of STEM Electrathon competition.