Once again like our Lee County Florida race, the weather could not make up its mind what to do. During the week the rain chances kept changing. When we started arriving on Saturday, December 14th at Brandon High School it was pouring and the winds were kicking up. By 715 the rain let up and things started to look better for our Dash Race Day.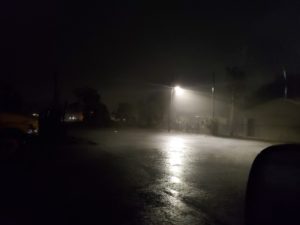 We decided that since the weather was showing more bands of rain, we would not bring out the electronics and scoring system. We reverted back to our old school ways when Ken Fiallos had a line of score keepers marking down each lap that a team made. It was much easier since we only had seven cars confirmed for the day's event.
Our Dash Race day is held once during our nine month race season. This is the race where teams are permitted to safely drive as fast as their car and driver are comfortable with until their batteries die or the maximum time limit of twenty minutes.
We want to Thank Brandon High School Administration, Team Sponsor Timothy Ruman and his team for allowing us to be at their facilities for our Annual Dash Race. They did a great job getting things organized and made sure the event was successful.
Since we only had seven cars competing in today's event, we all agreed to adjust the schedule for the day and have everyone on the track at the same time.
Teams lined up at 945 for the first race, our open class teams were challenged in the first race. HCC car 30 had a few last minute things to finish on their car that took longer than expected leaving them in the pits the entire first race. Team Titans car 242 came out strong in the first race but the batteries died after nine laps sending them to the pits until the next race.
High School Class – Mulberry car 38 did well with 34 laps in the twenty minute race followed by Brooks DeBartolo car 55 with 26 laps.
Advanced Battery Class – We had three teams in the advanced battery class; two of them leaving the open class lead acid batteries in the pits. That's right; Silver Bullet car 94 had a great showing with lithium batteries with 39 laps and Tiger Racing car 4 using lithium had 40 laps. The fast runner in lithium batteries was Pro EV car 39 with 44 laps the first race.
While the teams charged up their batteries and made adjustments to their cars, our team sponsors and board members went at it on the track for twenty minutes. Mulberry High School sponsor Todd Thuma came in 1st Place with 38 laps, Race Steward/Board Member Mike Frederick completed 37 laps for 2nd Place and
HCC Sponsor Alex Ambrioso completed 30 laps for a 3rd Place finish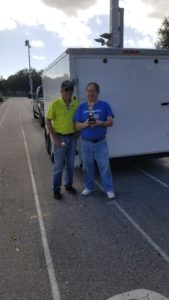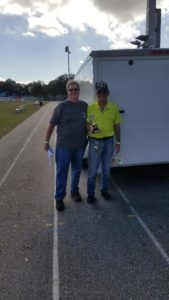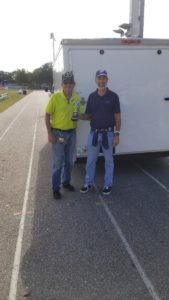 In the second team race the Advanced Battery Class was screaming around the track as they went past the scoring area. Pro EV car 39 completed 47 laps followed by Silver Bullet car 94 with 42 laps and Tiger Racing car 4 completed 39 laps. In the Open Class HCC car 30 dominated the track with 27 laps over the 1 lap that the Titans car 242 completed. In the High School class Mulberry car 38 completed 33 laps defeating Brooks DeBartolo and car issues with only 1 lap.
At the end of the day, the laps were counted for our overall winners for each class.
Mulberry HS came in 1st Place with 67 laps and Brooks DeBartolo came in 2nd with 27 laps.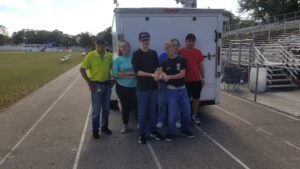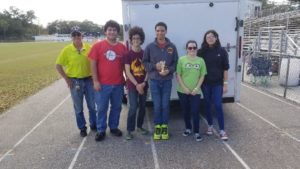 Open Class – HCC car 30 completed 27 laps for a 1st Place finish and Titans car 242 finished in 2nd Place with 15 laps.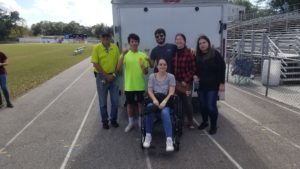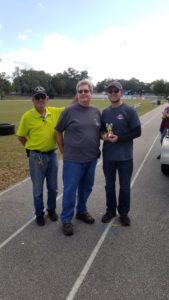 Advanced Battery Class Pro EV car 39 did a total of 91 laps for a 1st Place finish, Silver Bullet car 94 finished in 2nd Place with 81 laps and Tiger Racing car 4 finished in 3rd Place with 79 laps.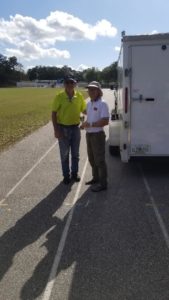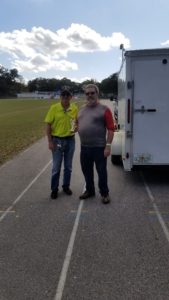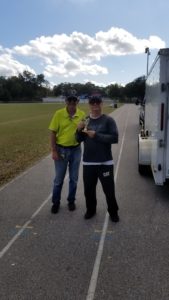 Our next race will be held at Wharton High School on January 18, 2020. Hope to see everyone there for our first race in 2020.