Saturday morning came and there was a fresh cool breeze at Wharton High School as teams arrived. Okay it was downright cold, jackets and gloves were worn and hot coffee consumed to stay warm.
We thank Wharton Electrathon Team Sponsor Chris Hart and his Administration for hosting our first race of 2021.
Drivers were bundled up as Mike Frederick (Race Steward) conducted the drivers meeting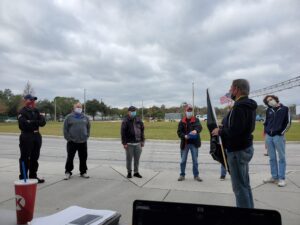 Teams lined up for the first race to begin, as the green flag dropped, teams started their one hour race.
Everything was going well until Fortuna car 444 clipped a cone in one of the turns sending it up onto its side and roll bar before stopping on its side. Plant City High School (PCHS) car 210 was behind them and ran into the curb bending their tire rim. Both drivers were fine, no injuries other than scratches to roll bar and helmet on the Fortuna car and driver helmet. The bent rim ended the race day for Plant City car 210. The Fortuna car was checked and then got back into the race. A few laps later the Plant City HS Car 208 ended their day after continued issues with throttle and loss of power.
At the end of the first race:
High School Division: PCHS car 210 had completed 22 laps and PCHS car 208 completed 12 laps.
Open Division: Tiger Racing completed 66 laps, Mulberry completed 64 laps, Titans completed 57 laps and Hillsborough Community College completed 47 laps.
Advanced Division: Fortuna completed 42 laps.
Between races everyone went into hibernation to get/stay warm.
Only five cars lined up for the second race.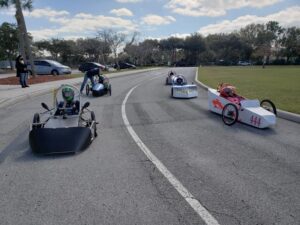 It was a battle the entire second race between Mulberry and Tiger Racing. Mulberry Driver Todd Thuma stepped up his pace and did the fastest lap for all divisions with a 43.625. The Fortuna team blew a tire and changed it quickly to get back into the race.
At the end of second race:
Open Division Mulberry completed 75 laps, Tiger completed 73 laps, Titans completed 59 laps and HCC completed 45 laps.
Advanced Division Fortuna completed 25 laps.
After the results of both races were calculated and the total race times for teams with same lap totals were figured:
High School Division: Plant City High School Car 210 took 1st Place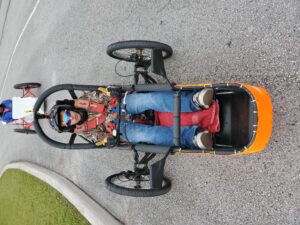 Plant City High School Car 208 took 2nd Place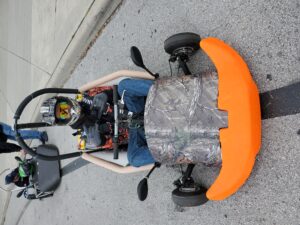 Open Division: Mulberry and Tiger both completed 139 laps so it came down to total race time, Mulberry 1st Place with 119 minutes of race time,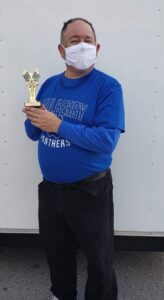 Tiger 2nd Place with 120 minutes of race time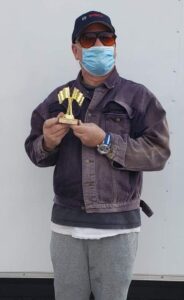 Titans 3rd Place with 116 laps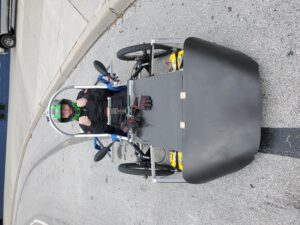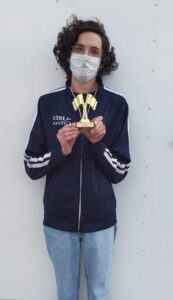 Hillsborough Community College (HCC) 4th Place with 92 laps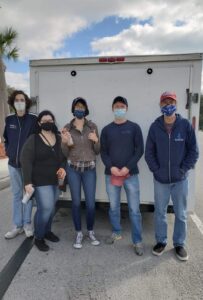 Advanced Division: Fortuna 1st Place with 67 laps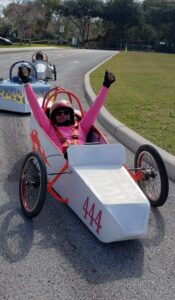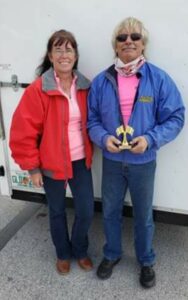 Our next race will be held on February 20th, the location is pending approval. Please continue to check our website or Facebook pages for location.