On Saturday, July 24th teams were ready for another race day at Buckingham Field. Today's race day consisted of two, one hour races. The course today is the same as the dash race held on Friday, approximately 1.1 miles.
Teams made some adjustments to their cars before the race.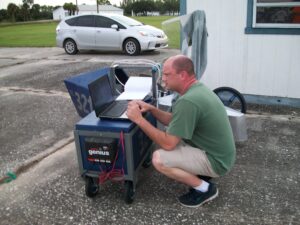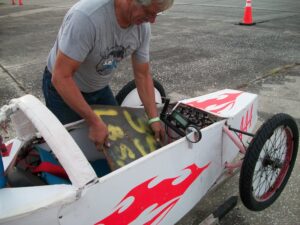 As teams lined up for the green flag we had two cars in each class (high school, open, advanced).
The race went very well:
High School
1st Place Mulberry 38 with 20 laps and best lap of 161.588
2nd Place Mulberry 242 with 17 laps and best lap of 167.278
Open
1st Place Archer 321 with 29 laps and best lap of 124.510
2nd Place Tiger 4 with 23 laps and best lap of 144.360
Advanced
1st Place Archer 0 with 25 laps and best lap of 123.775
2nd Place Fortuna 444 with 22 laps and best lap of 116.256
Teams worked on their cars between the races making adjustments to improve their performance in the next race. Most teams were already getting their dose of vitamin D from the sun, even through the sun screen. We encouraged everyone to consume water to stay hydrated.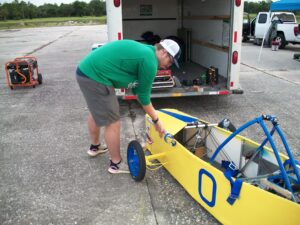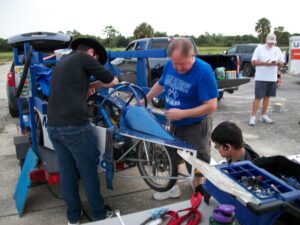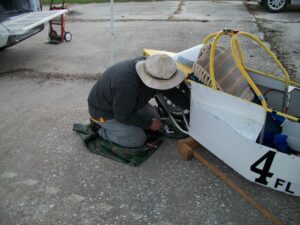 Tiger Racing had a system malfunction while working on their car and it took off out of the pit area with driver attached to its side. Driver is okay but received some road rash, bruises and sore muscles.
Teams lined up for the second race of the day. The race went well:
High School
1st Place Mulberry 38 with 22 laps and best lap of 157.977
2nd Place Mulberry 242 with 13 laps and best lap of 157.328
Open
1st Place Archer 321 with 31 laps and best lap of 115.565
2nd Place Tiger 4 with 23 laps and best lap of 132.538
Advanced
1st Place Archer 0 with 26 laps and best lap of 115.063
2nd Place Fortuna 444 with 17 laps and best lap of 105.434
The overall totals for the race day were calculated and awards were presented to:
High School
1st Place Mulberry 38 with 42 laps received $50 and a trophy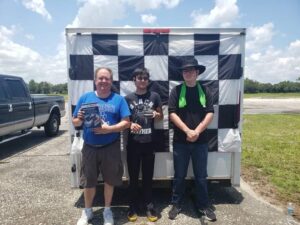 2nd Place Mulberry 242 with 30 laps received a Bosch charger and a trophy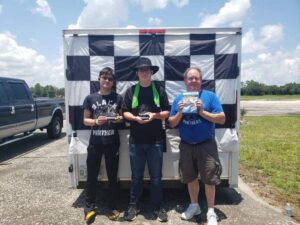 Open
1st Place Archer 321 with 60 laps received $50 and a trophy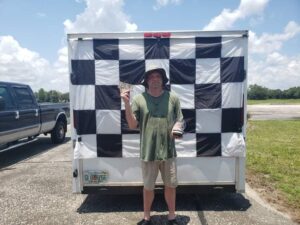 2nd Place Tiger 4 with 46 laps received a Bosch charger and a trophy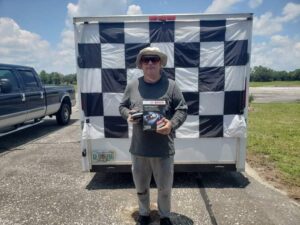 Advanced
1st Place Archer 0 with 51 laps received $50 and a trophy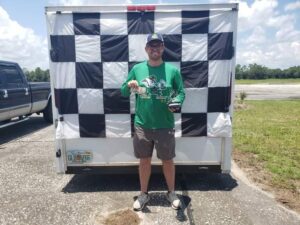 2nd Place Fortune 444 with 38 laps received a Bosch charger and a trophy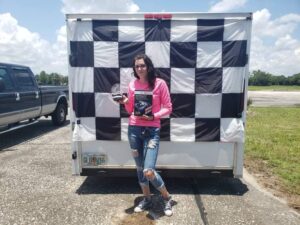 Teams met later that evening at Beef O Brady's for food, fun and relaxation