On May 7th we held our 2021-2022 end of year banquet. Thanks to Mike Frederick and the American Legion Post 4, for their support in hosting our event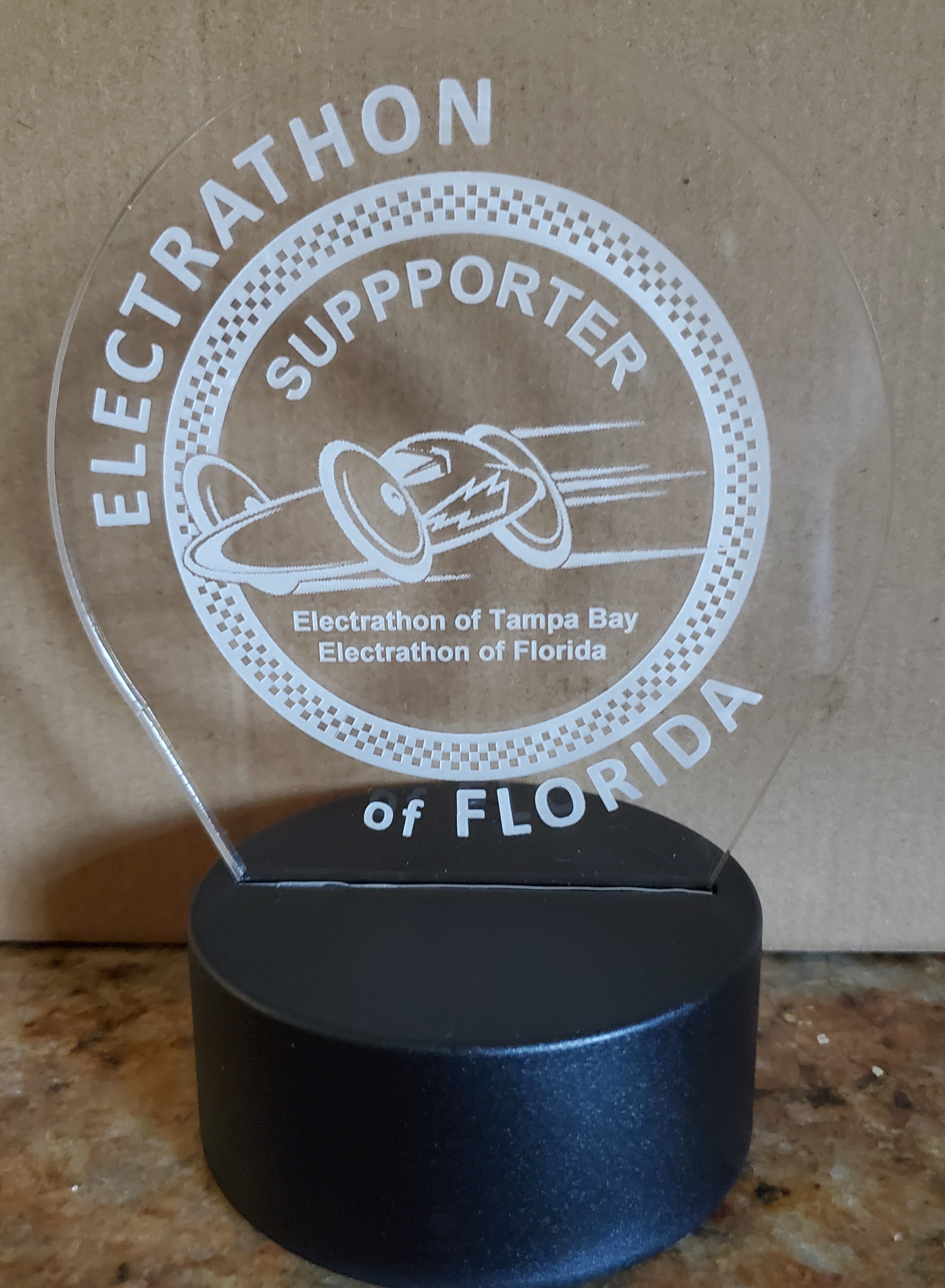 We had a great meal consisting of a tender juicy steak, grilled shrimp, baked potato, corn, dinner roll, multiple types of dessert (the chocolate cake was, oh so food) and Mike and the band played for us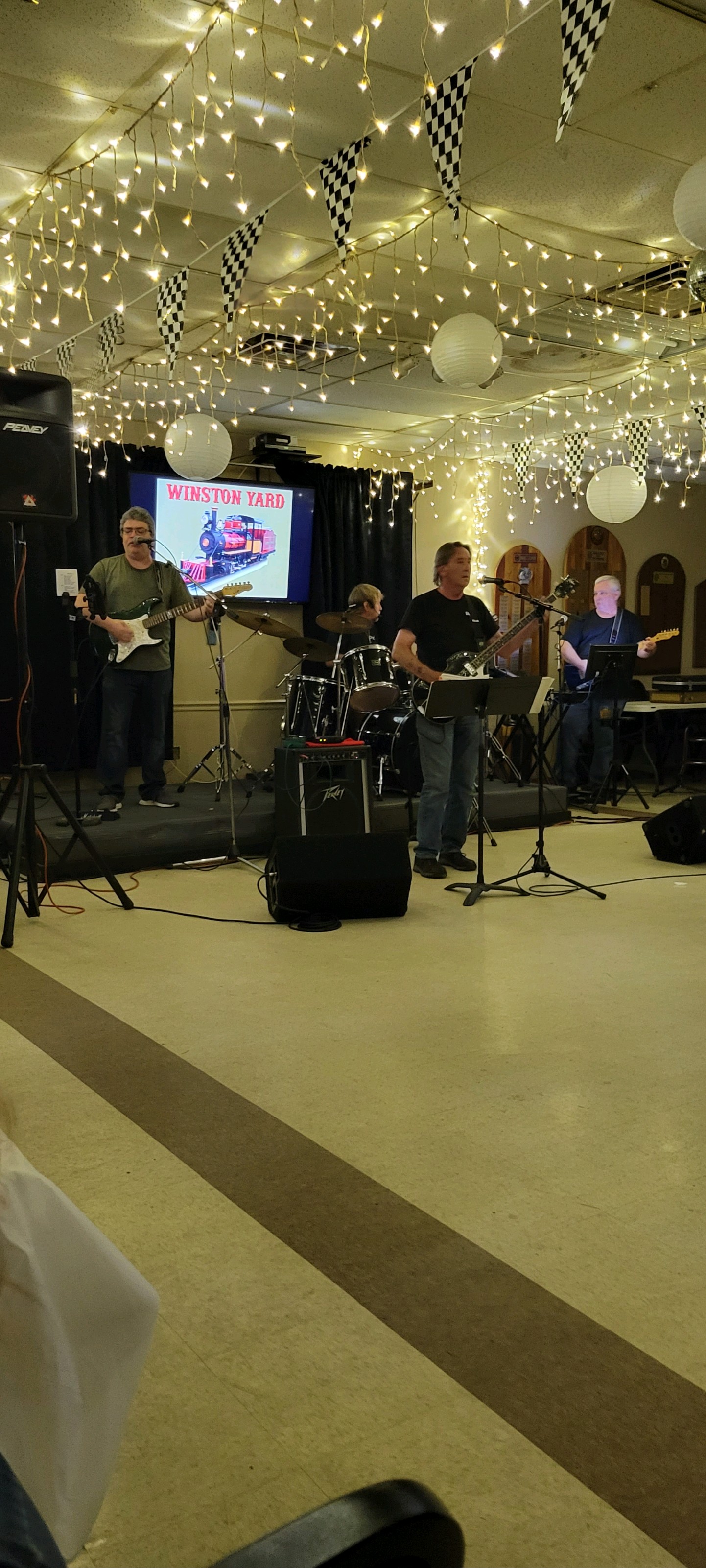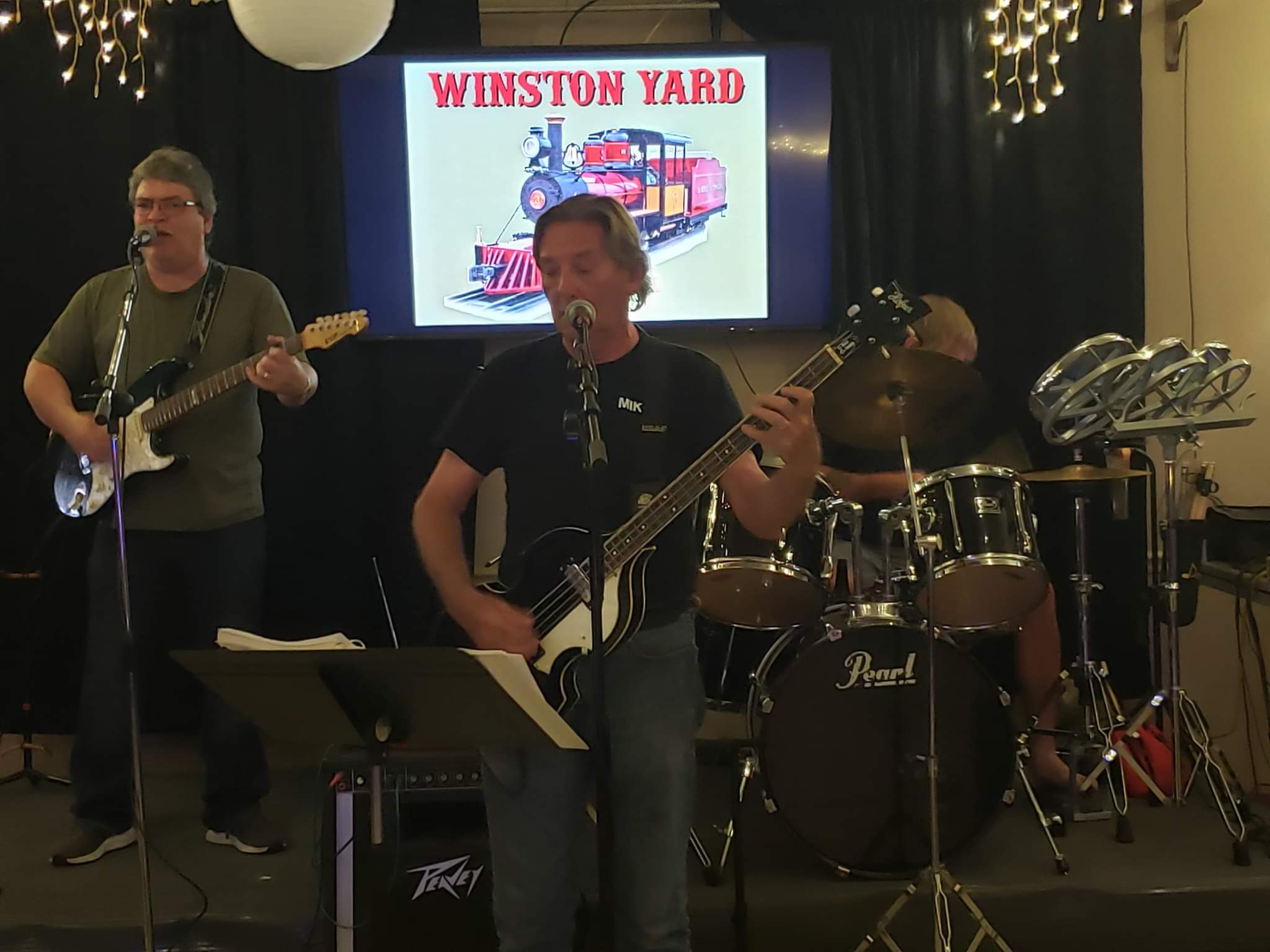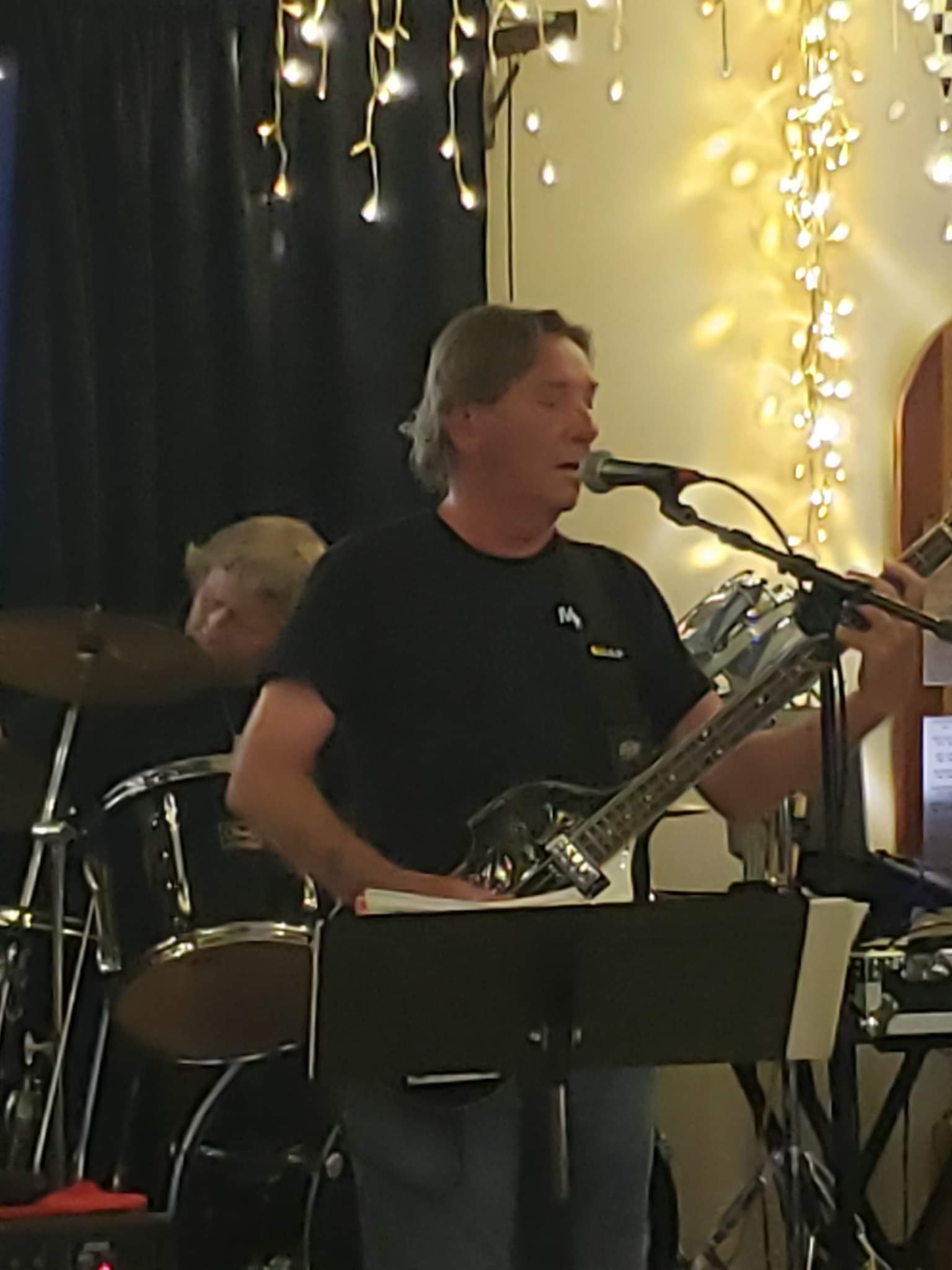 We had a good turnout representing our teams. Tickets were given to those attending for door prizes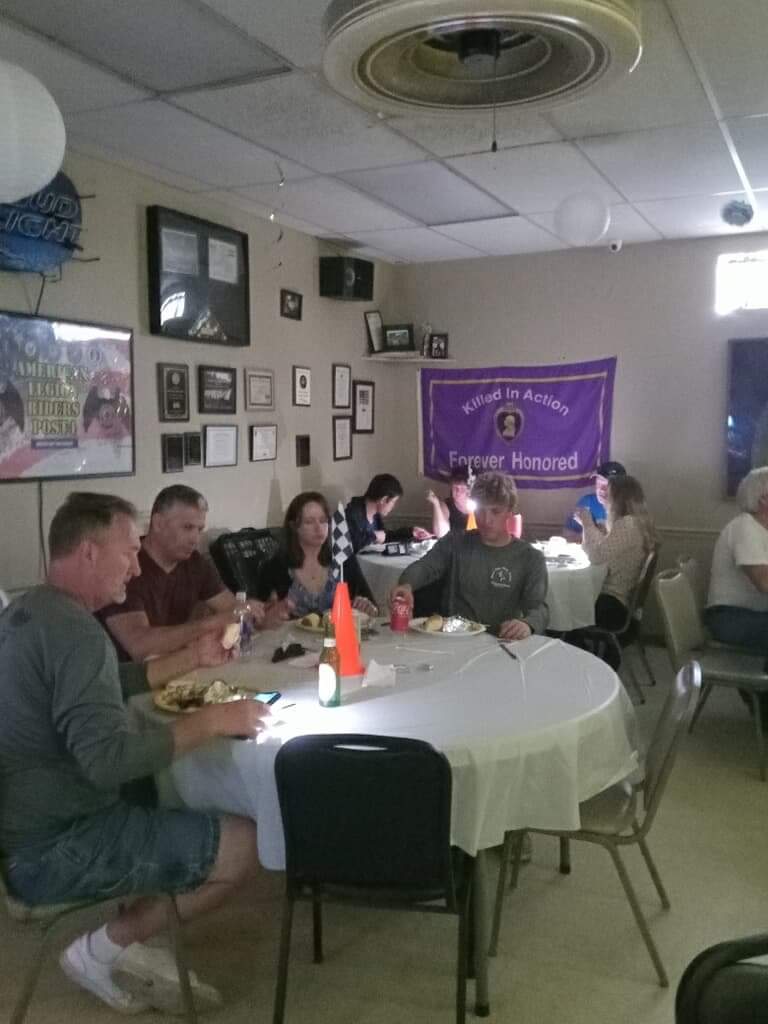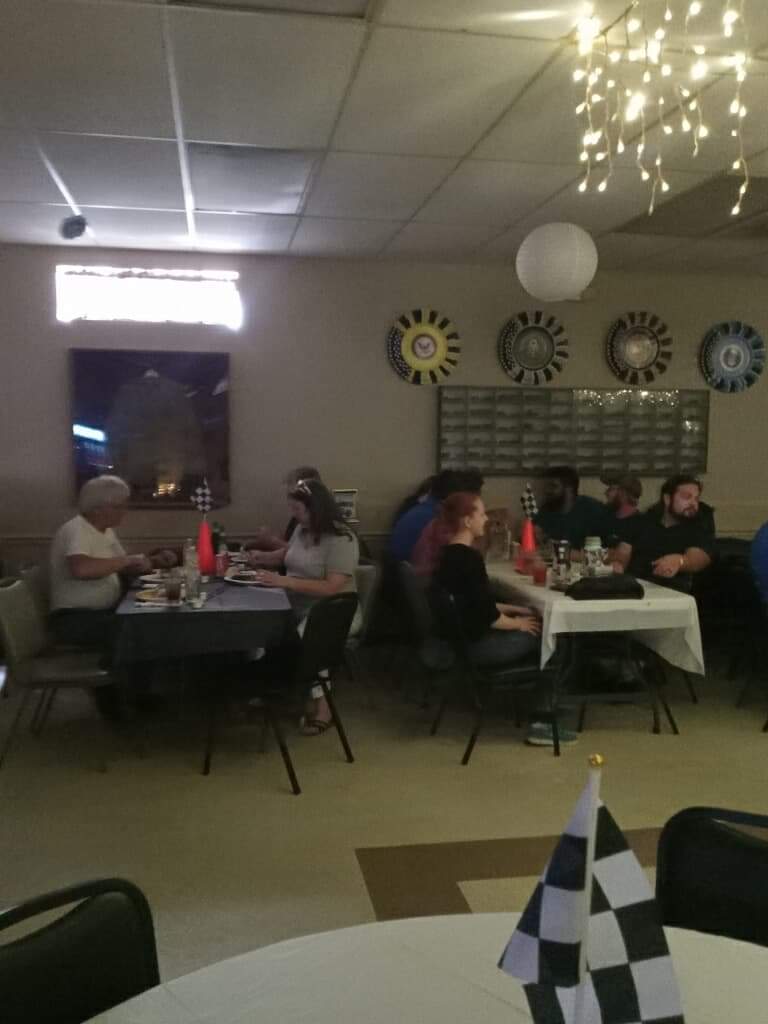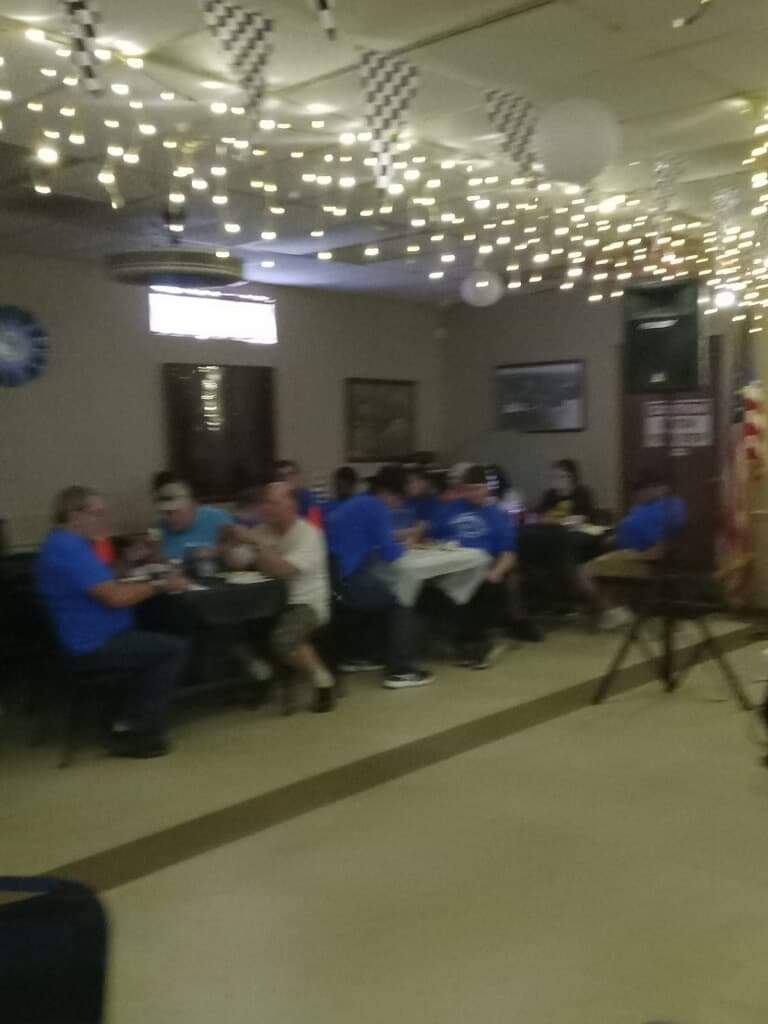 Mulberry HS Sponsor Todd Thuma gave appreciation items to students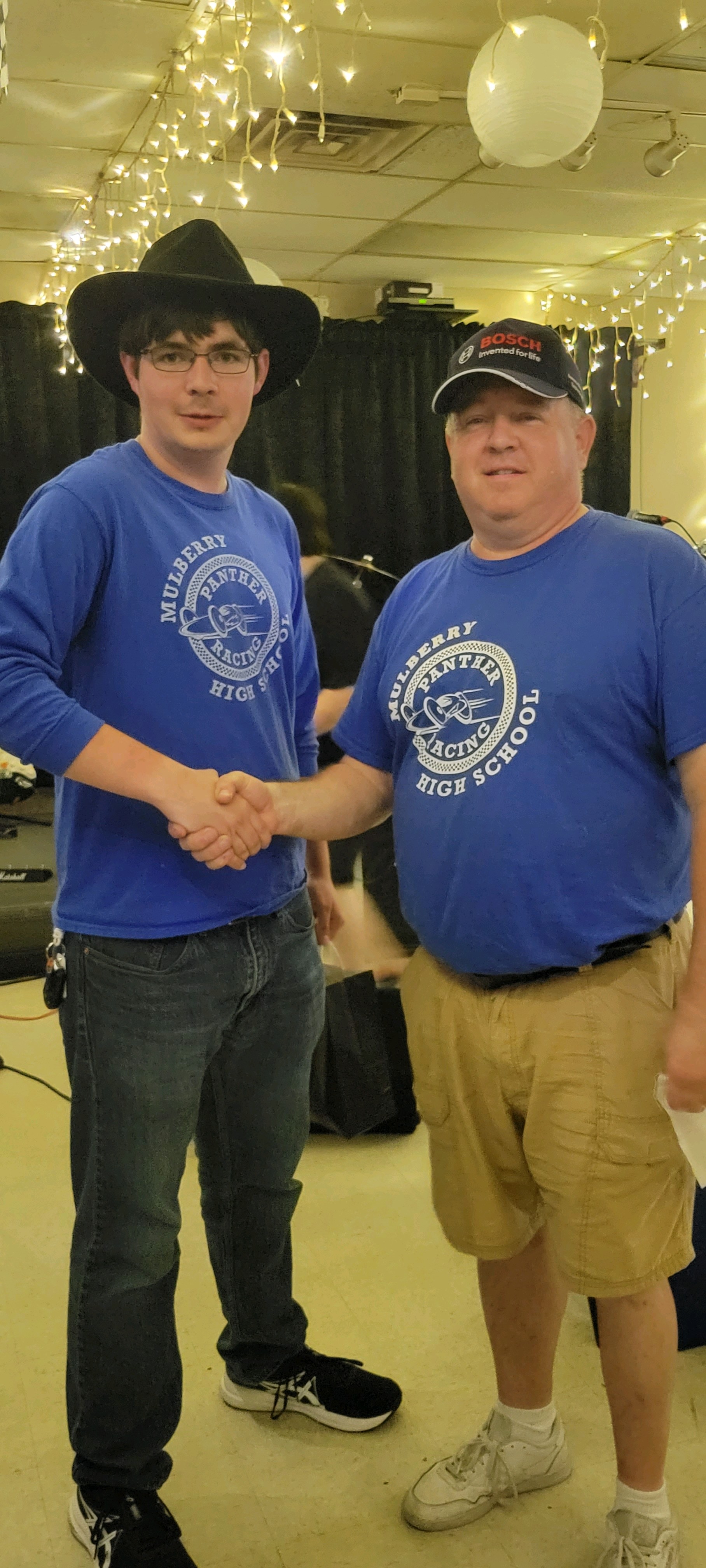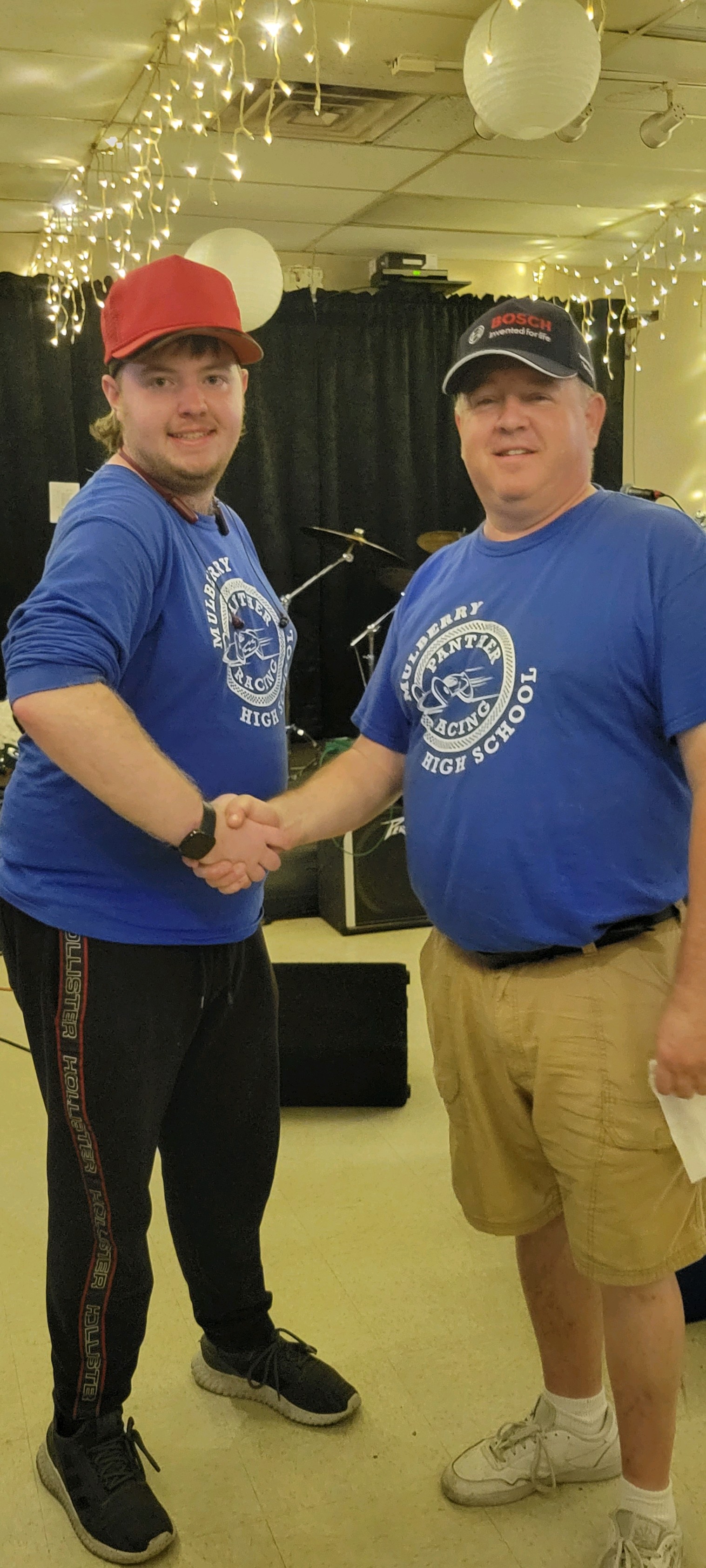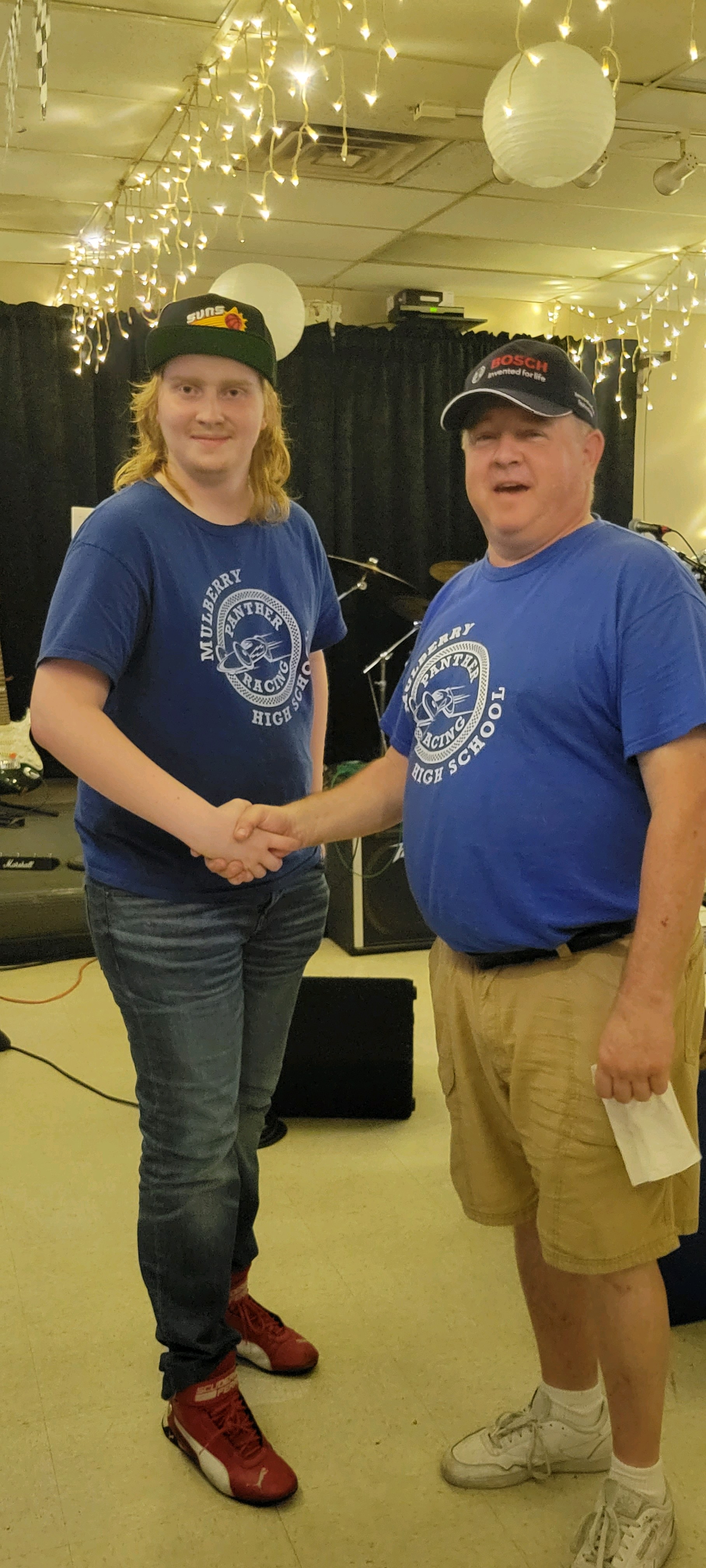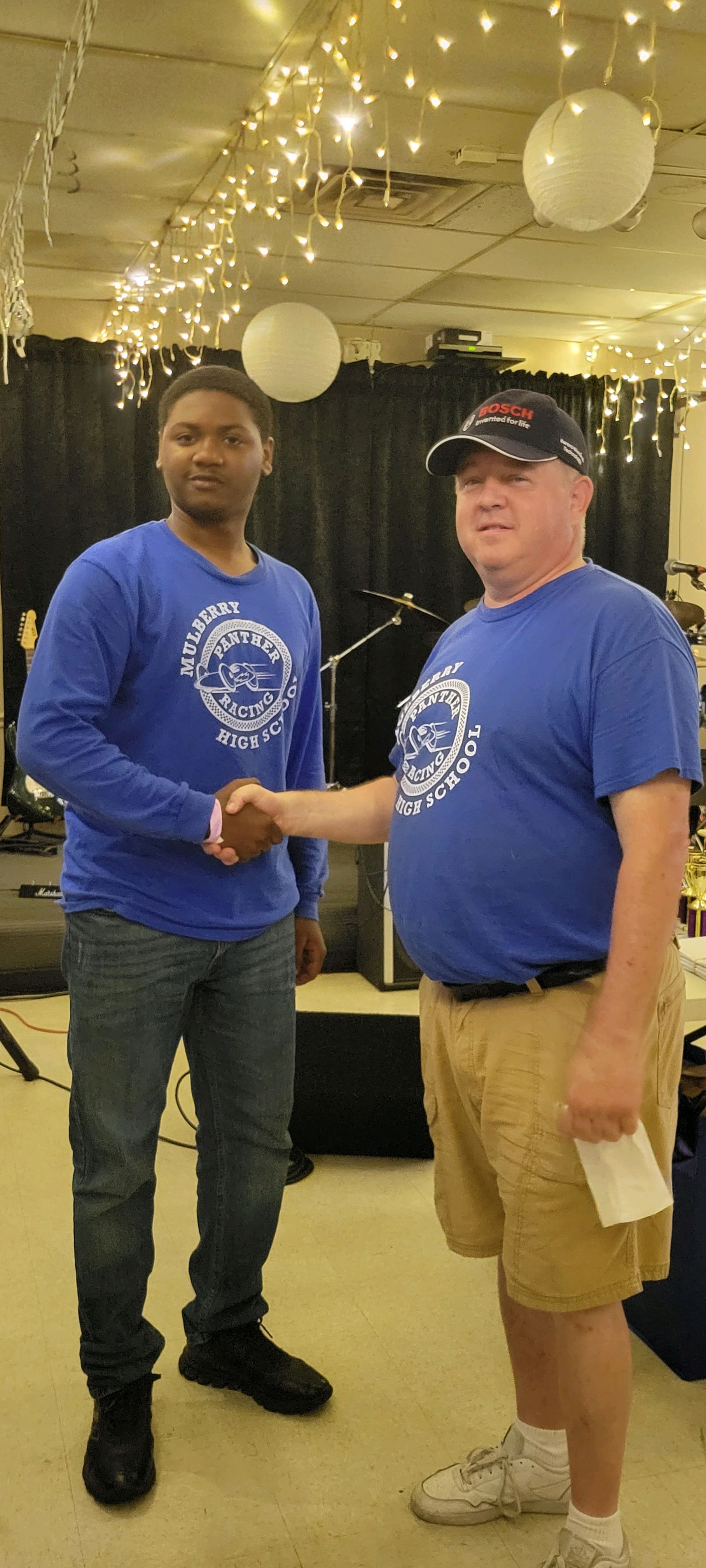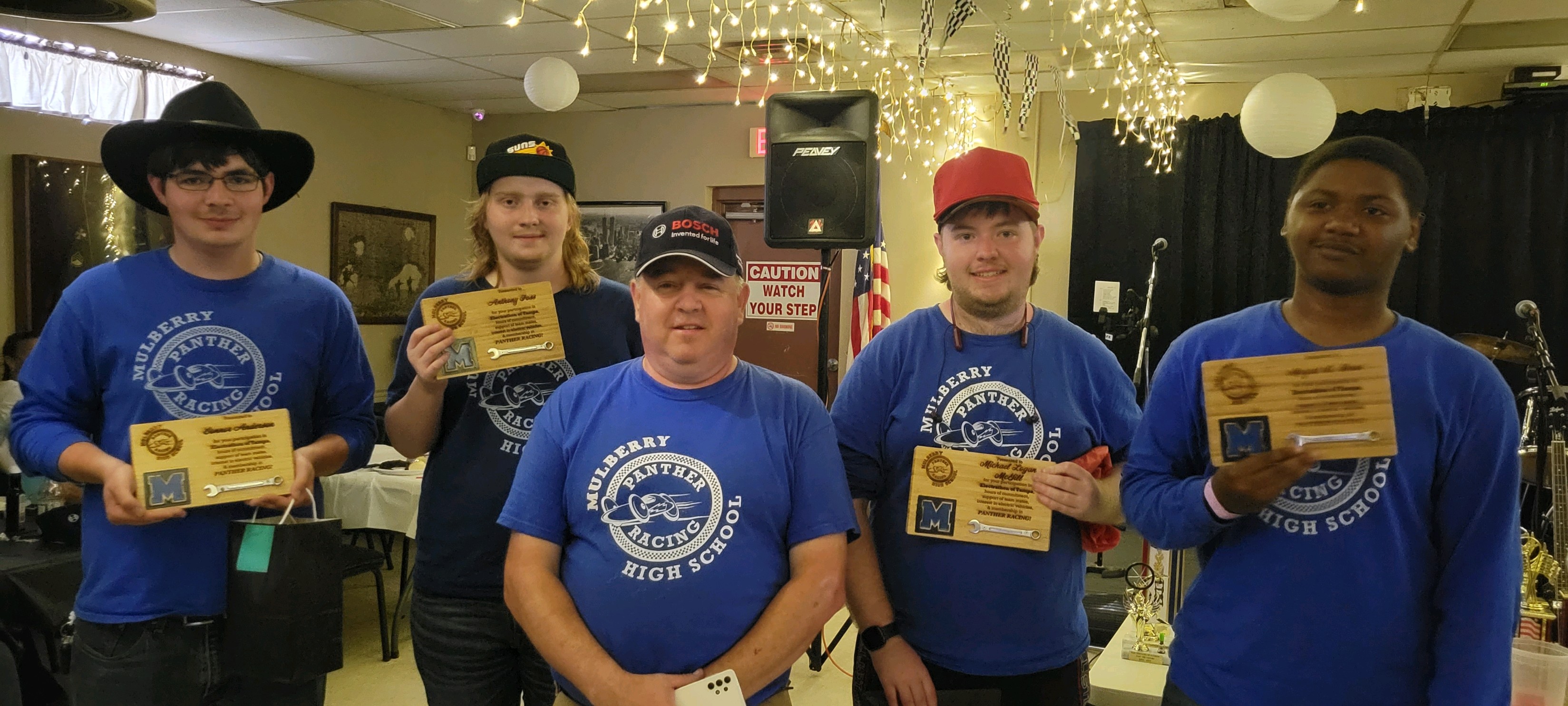 Charlie recognized Trish and Mike for always being there on race days or the afternoon before to set up the track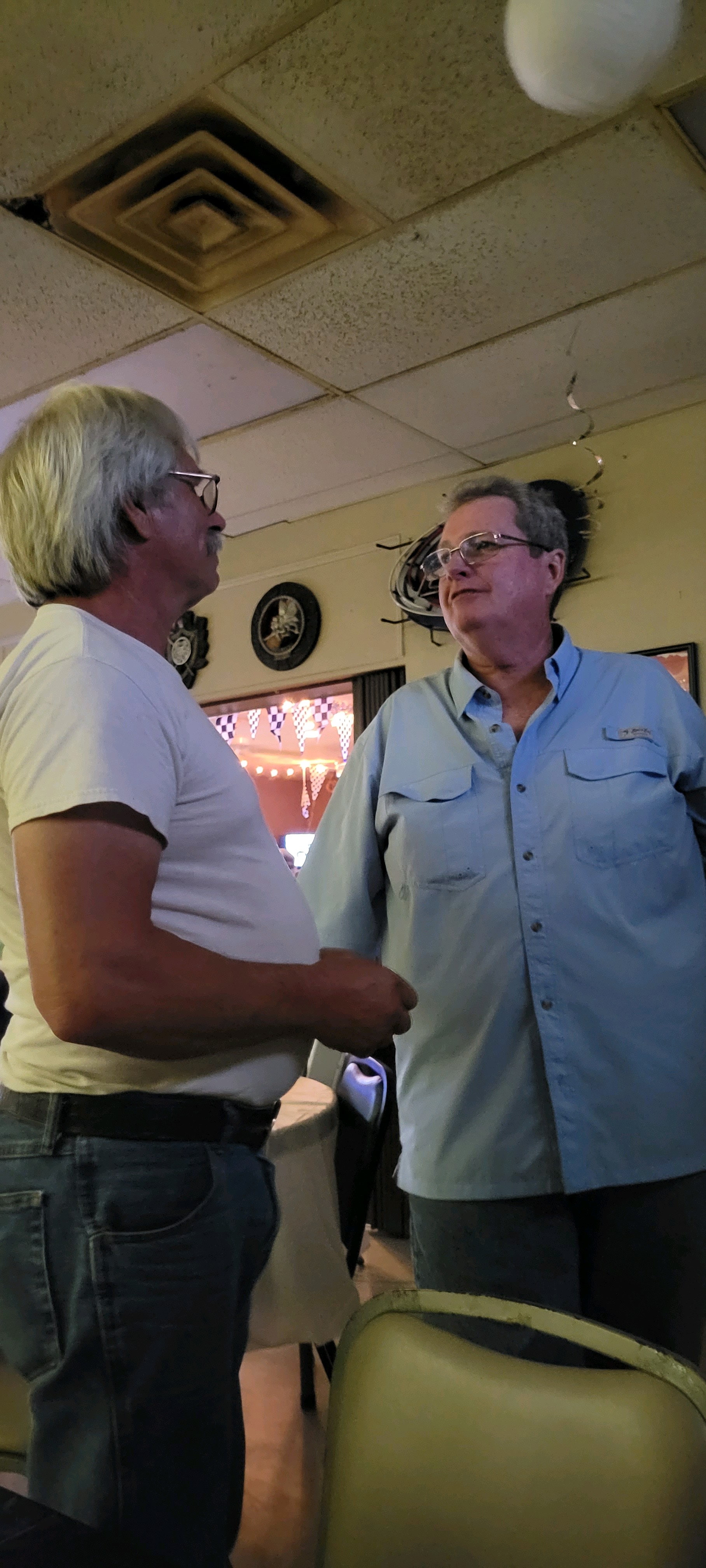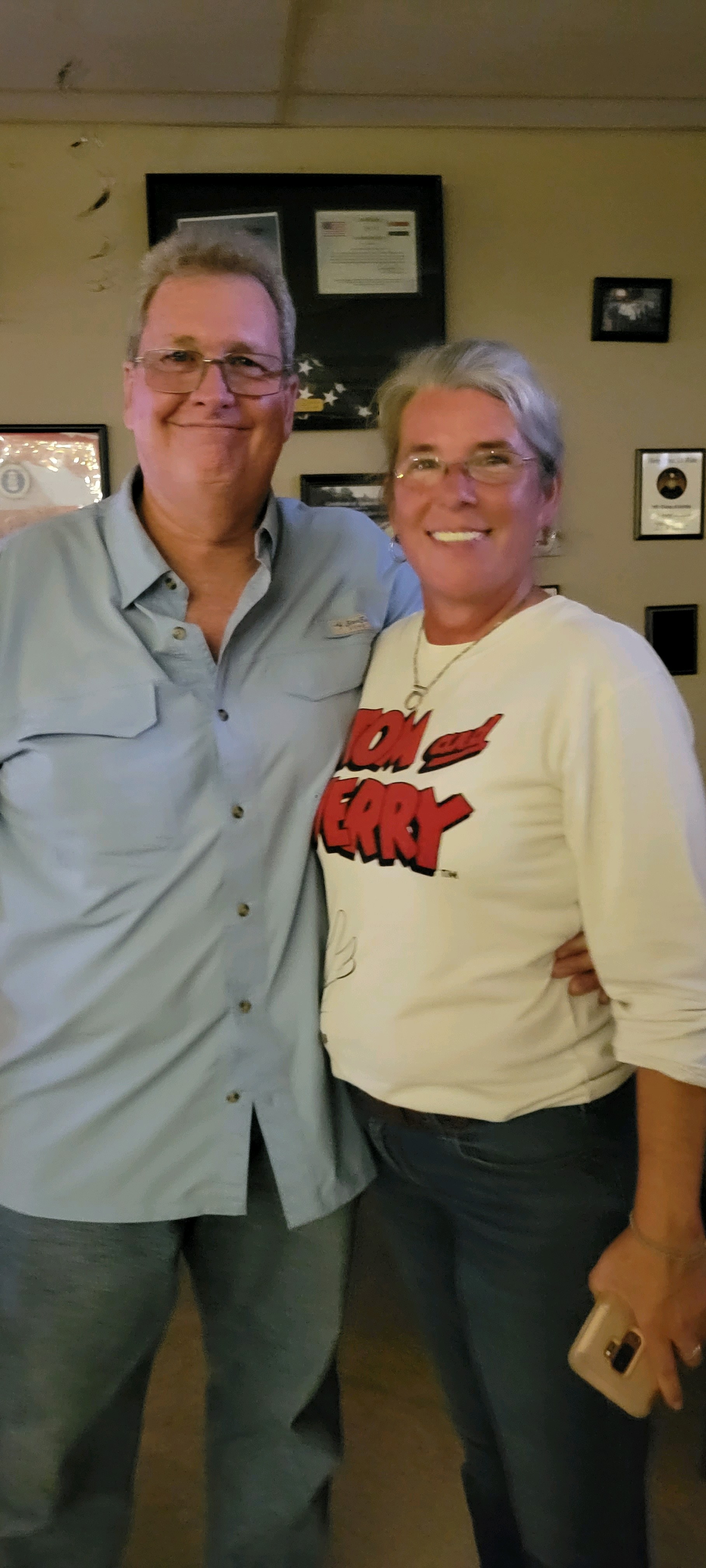 The high school sponsor's selected a student from their team that impressed them with their dedication and team skills during the 2021-2022 Electrathon STEM Race Season.
Plant City HS Student of the Year Dylan Mitchall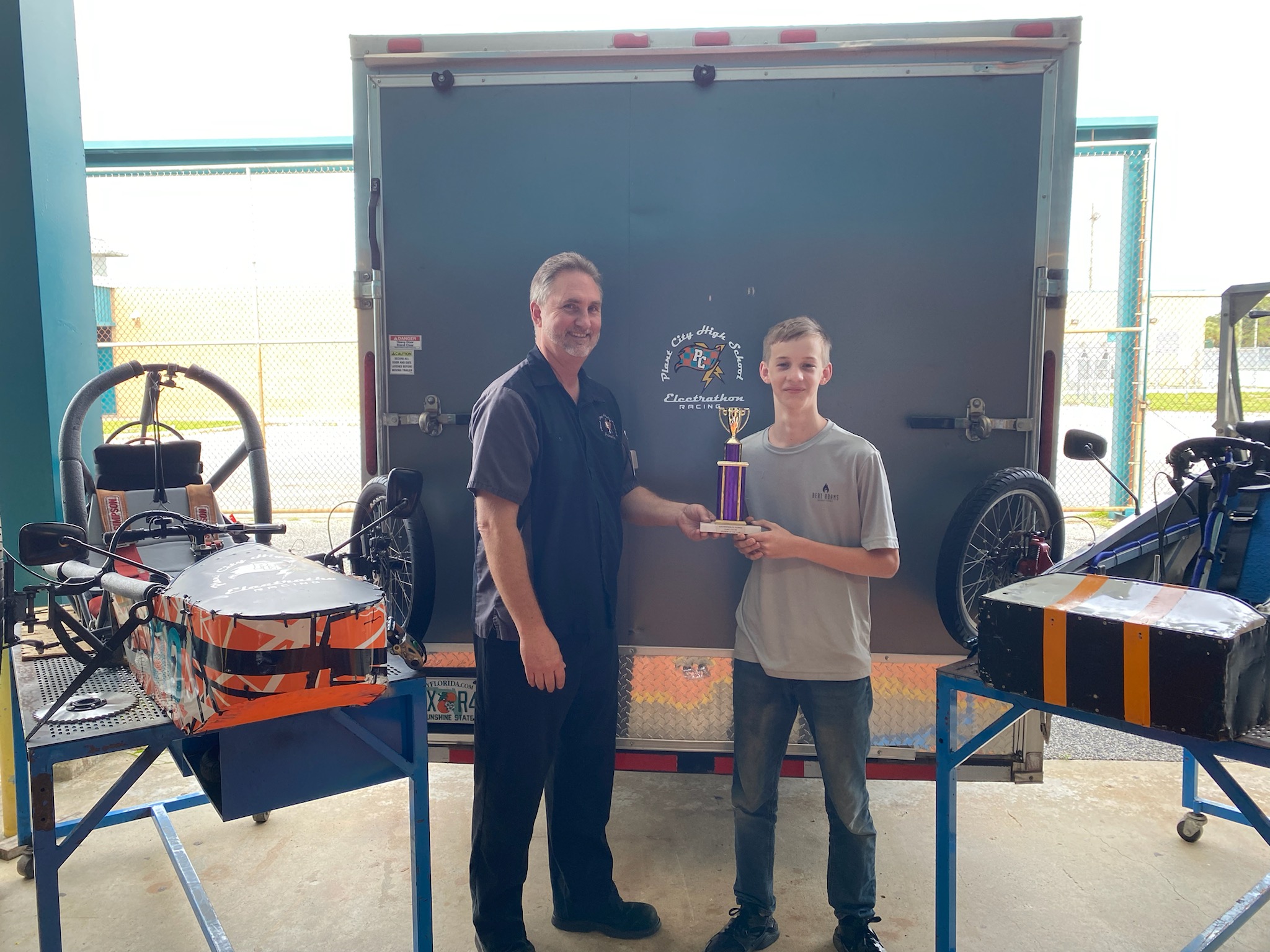 Middleton HS Student of the Year Sid Marakumbi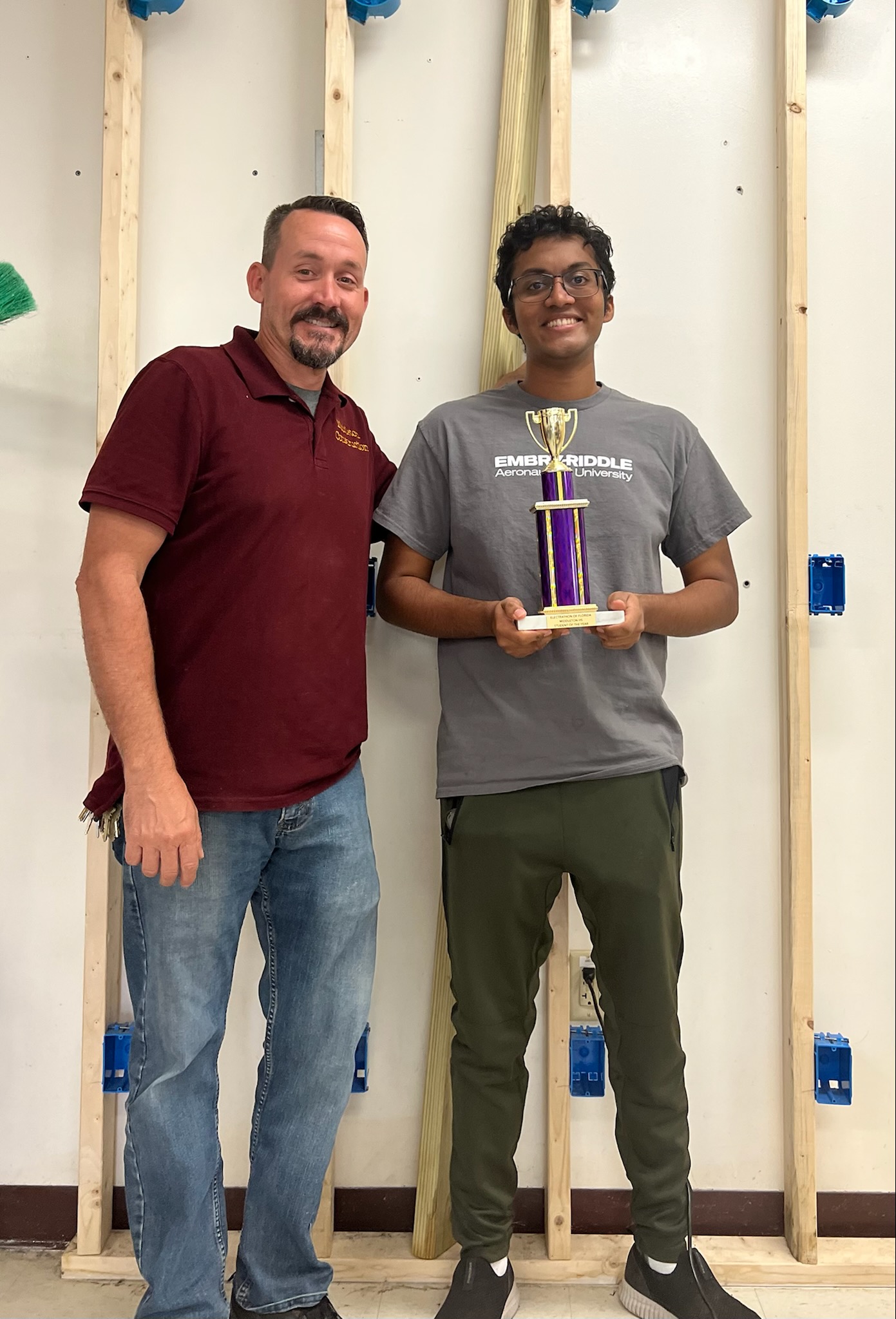 Mulberry HS Student of the Year Mozart St Brun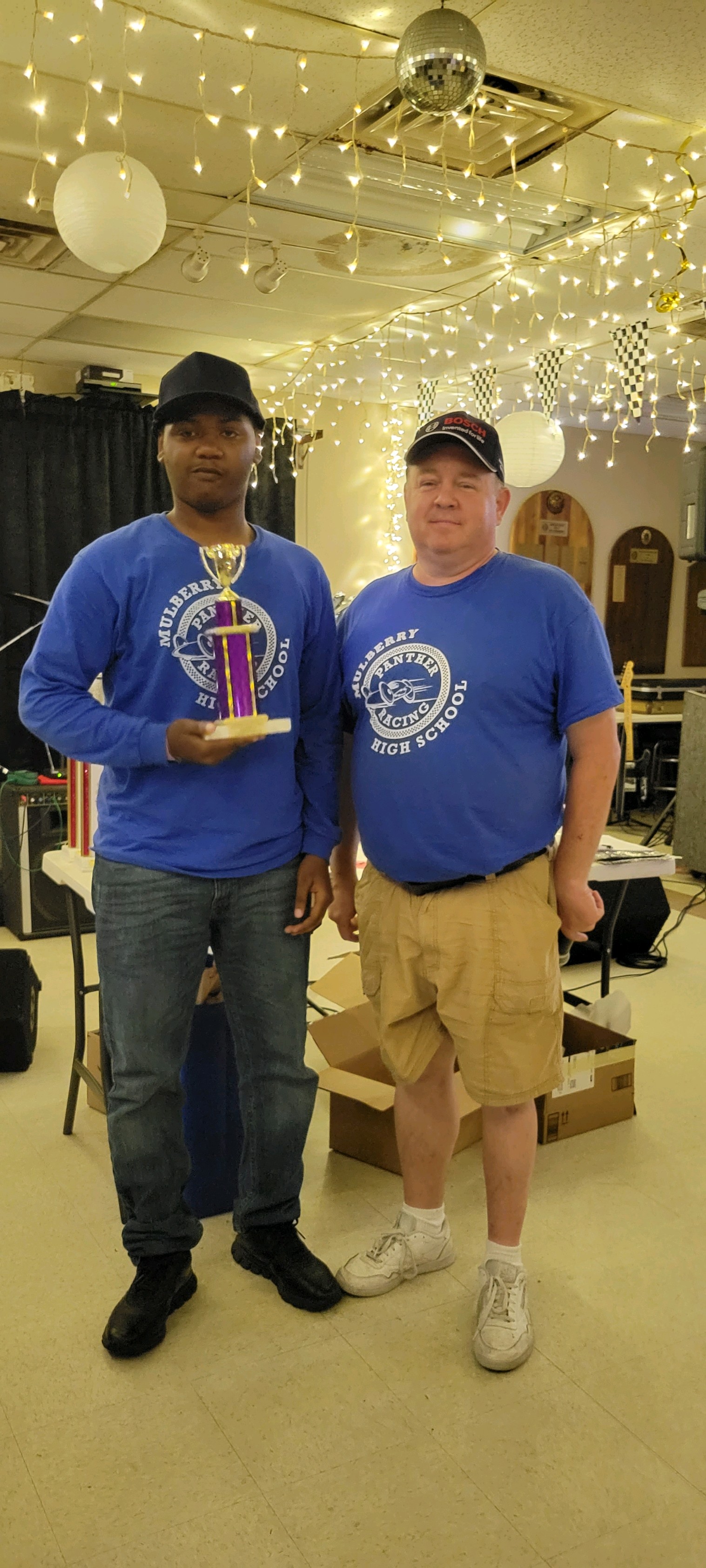 The Executive Boards Student of the Year went to Caleb Chan due to his demonstration of Electrathon skills and knowledge at races and the USF Engineering Expo (Caleb is a great presenter about our sport)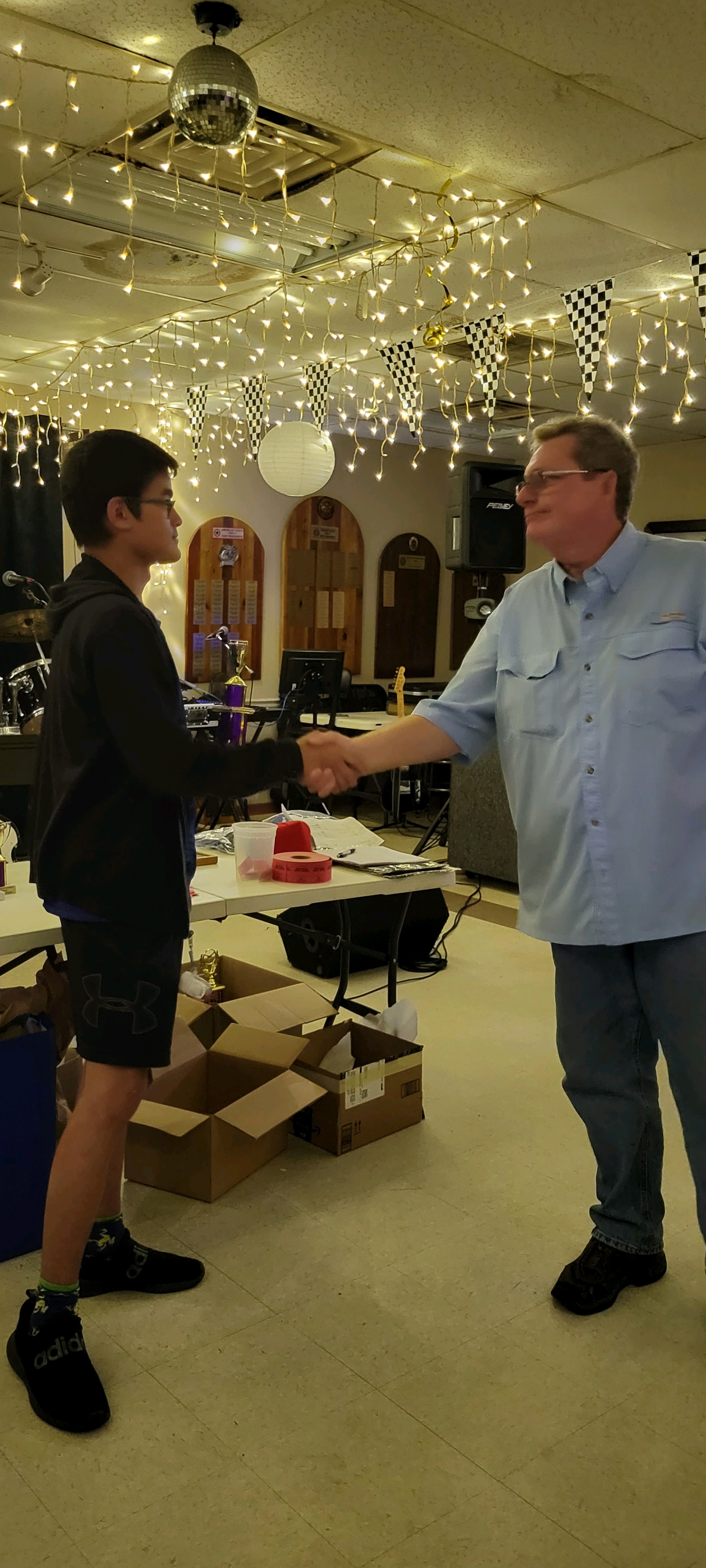 Our season points standings for the 2021-2022 seasons were announced and awards were given to 1st Place.
High School Class
1st Place Plant City car 210, 353 season points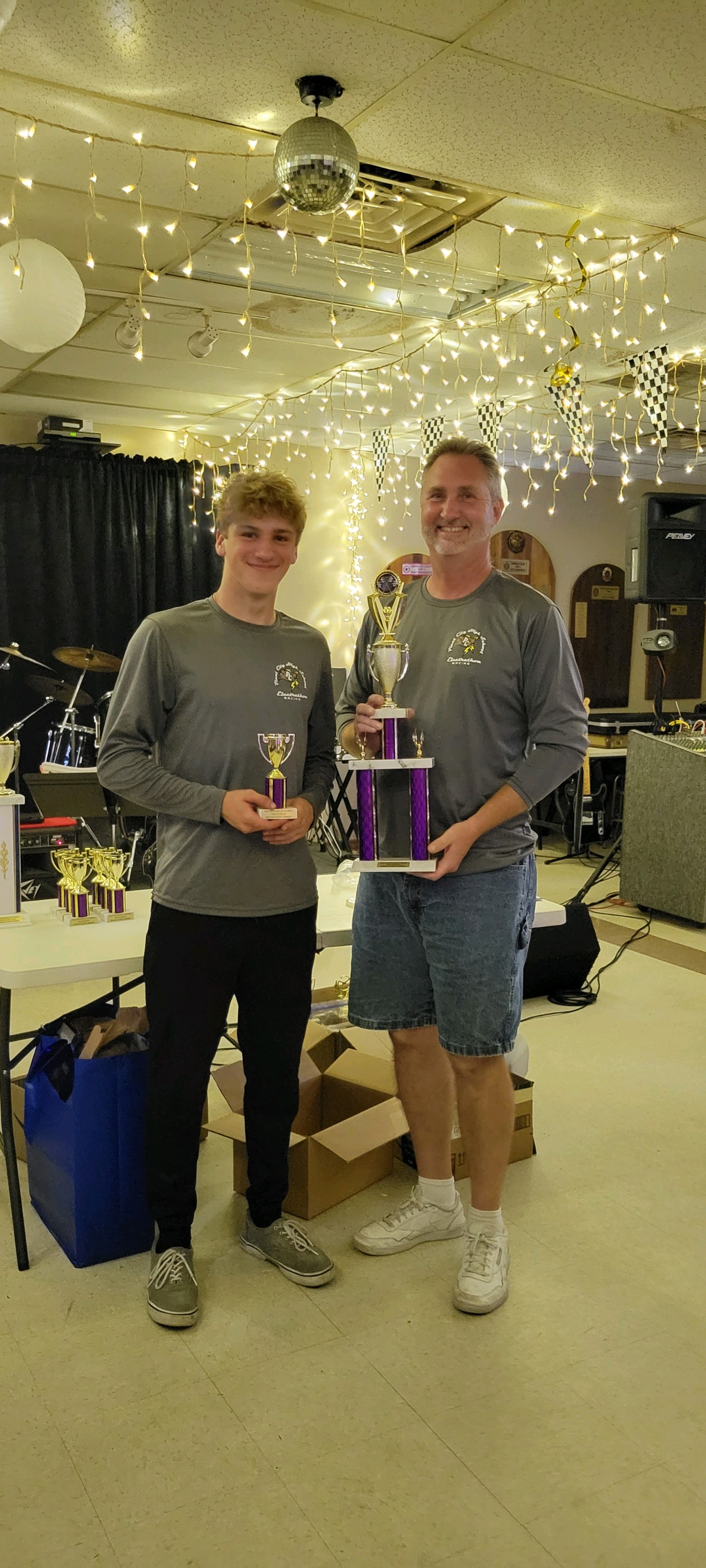 2nd Place Plant City car 83 with 312 season points
3rd Place Mulberry car 38 with 279 season points
4th Place Middleton car 80 with 166 season points
5th Place Plant City car 208 with 120 season points
6th Place Middleton car 133 with 85 season points
Open Class
1st Place Tiger Racing car 4 with 330 season points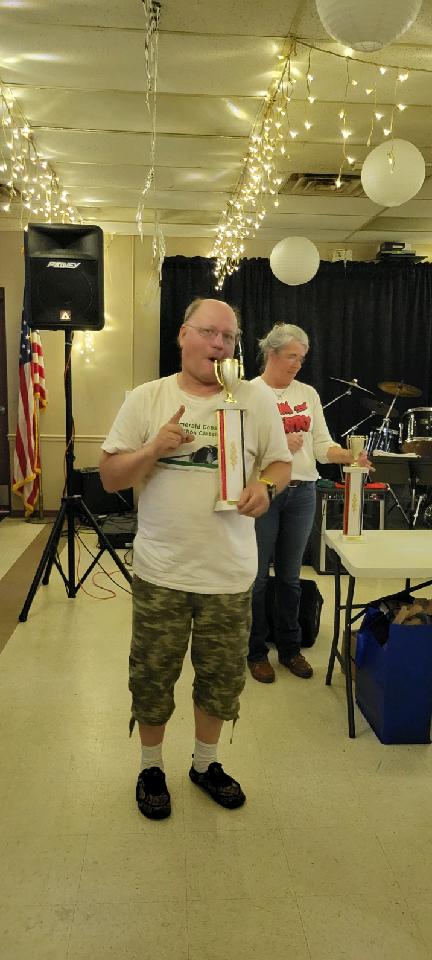 2nd Place Silver Bullet car 94 with 275 season points
3rd Place Kinetic Industries car 19 with 252 season points
4th Place Kinetic Industries car 99 with 204 season points
5th Place Titan Racing car 242 with 101 season points
6th Place HCC car 30 with 24 season points
Advanced Class
1st Place Fortuna car 444 with 353 season points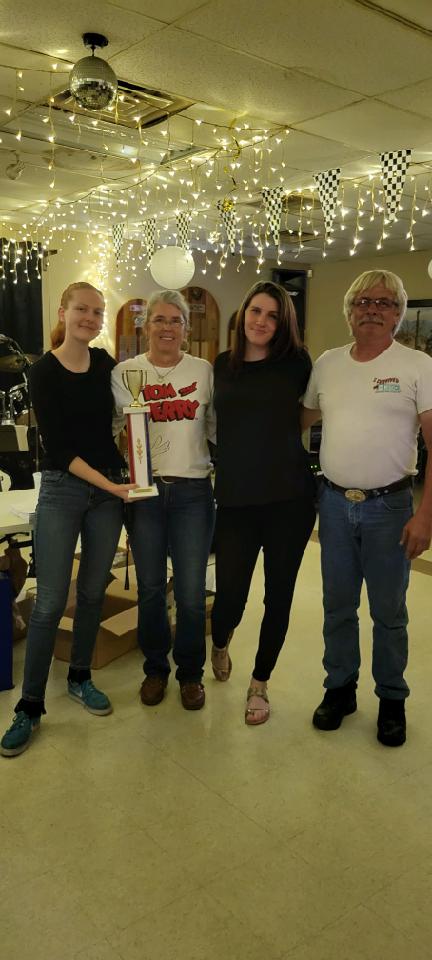 2nd Place Pro EV car 39 with 348 season points
3rd Place Silver Bullet car 13 with 163 season points
4th Place USF car 48 with 69 season points
5th Place J & S Racing car 128 with 60 season points
6th Place J & S Racing car 256 with 60 season points
7th Place Ryno Racing car 360 with 24 season points
We awarded Kinetic Industries car 99 driver Kevin Dye with the Broken chain Award. Kevin and his team had chain issues with their car throughout the season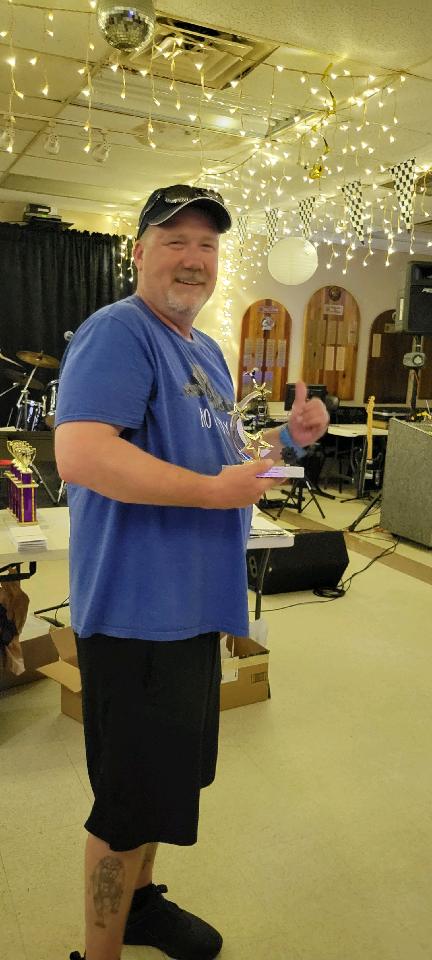 We awarded Mulberry HS Todd Thuma and his team with the Flat Tire Award. Throughout the race season, they changed so many tires that they became quick and able to get their car back into the race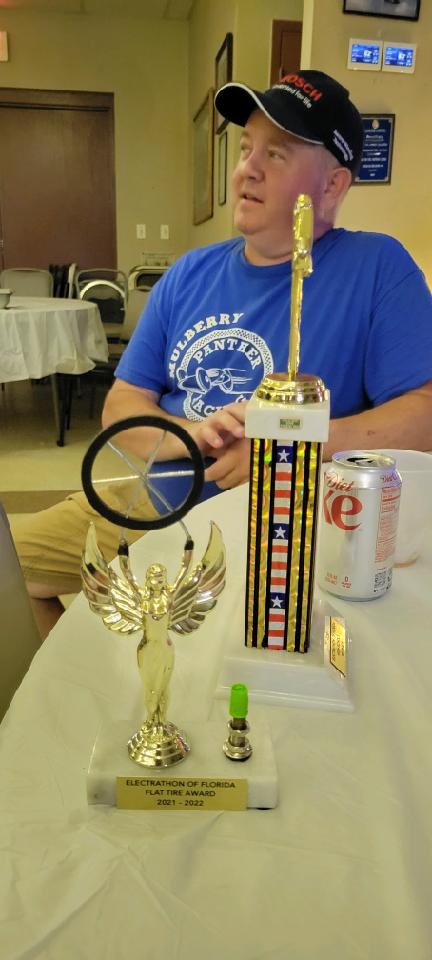 The Oops/Crash Award for 2021-2022 Race Season went to Driver Lizzy Bailey from Team Fortuna, ended up facing the wrong way and on its side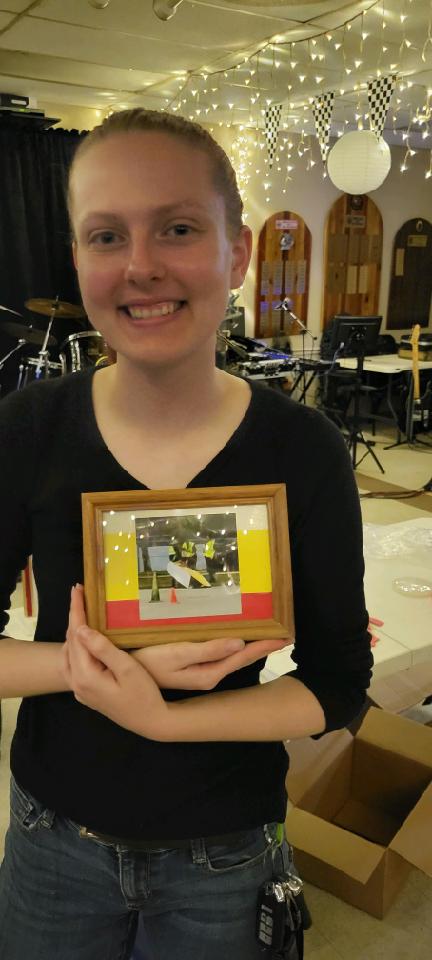 See everyone next season.