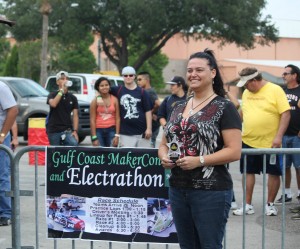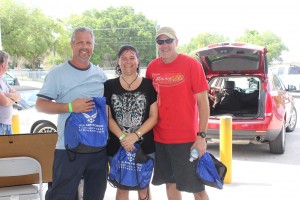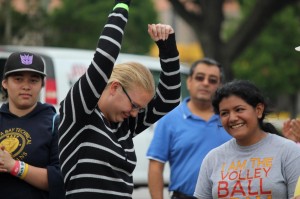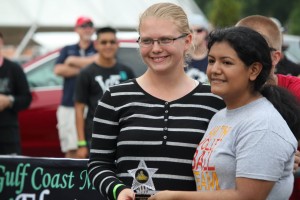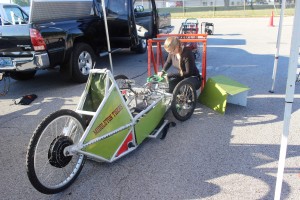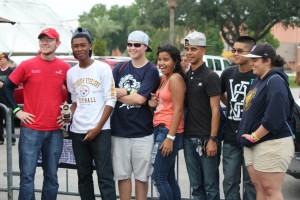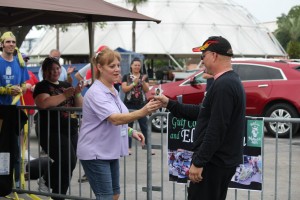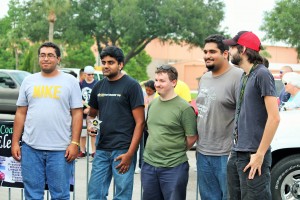 The race at the Florida State Fairgrounds had a good turnout of cars and spectators.  The Makers Fair had a large turn out which translated into quite a crowd of spectators for our last race of the season.
The last Florida Electrathon race is next Sat at the Emerald Coast 120 put on by Gulf Power at Five Flags in Pensacola.
The Electrathon race at the Florida Solar Energy Center has been CANCELED.  More details will follow.
End Of Year Banquet Details will be posted soon.
At the Fairgrounds we had High School Class teams from TBT, Wharton, Foundation Christian Academy and Middleton High School with two cars..  Open Class teams were from HCC, USF, Tiger Racing out of Miami and the Electrocutioners with both of their Lithium Ion powered cars.
Girl power is starting to show up at our races with the Foundation driver continuing her strong driving performance.  Middleton High School showed up with their second car, the 133 car that used to be at USF before it was at TBT,  and had girls driving in both races.  They took a surprising second overall in the High School Class beating out TBT and the Middleton 80 car in the second race.
Wharton High School was running a strong first race right up to the time they got tangled up with another car and broke 8 spokes in the drive wheel.  They didn't have a spare and were unable to start the second race.  If you tear up the drive wheel on these cars it is almost impossible to recover because of the time it takes to replace it and most teams don't even have a spare due to the cost.
TBT continued their winning ways with a new driver in the second race and a whole bunch of  new pit crew members getting ready for next years season.
In the open class we were missing Robinson Racing and ProEV called in sick.  Tiger racing showed up from Miami 40 min. before the start of the first race.  Something about getting lost finding the Fairgrounds.
The Electrocutioners, both running Lithium Ion batteries had a bad day at black rock.  The 8 car tore up a drive wheel, see above, in the first race and didn't make the second race.   The 90 car showed up as a completely new car.  It was set up to lean into the corners with a unique steering system.
It was the first race for the new 90 car and on the very tight and rough track it was a bad shakedown run.  There were problems in the first race with the steering and in the second race a broke early and hade to retire.  This is the second version of the 90 car that was a leaner and there are still bugs to work out.  On a longer track it should do well.
Tiger racing, who has already locked up the Open Class points title had an uneventful day and cruised to a 1st place overall.
HCC and USF ran a close race with HCC edging out USF for second in the Open Class.
On a non racing note we at Electrathon Of Tampa Bay want to take a moment to thank one of our founding members, Our Executive Director Ken Fiallos, who after 8 plus years of spearheading Electrathon racing in Florida is taking a well deserved retirement.  His energy and drive will be greatly missed.  His many duties will be taken up by the Board Of Directors and Electrathon of Tampa Bay will continue moving forward into the next chapter of Electrathon Racing in Florida.
Vic Nieves