On May 4, 2019 in Cocoa Florida another year of Electrathon Racing was completed.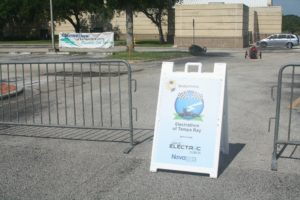 After our last race of the season in Cocoa Florida we held our end of the year awards ceremony.
2018 – 2019 Executive Board Member of the Year – Fredi Beck
This award went to a very special lady that has been with Electrathon of Tampa Bay for a number of years. Fredi has been the right hand for Ken Fiallos and Charles Harrison until she recently moved to Indiana after retiring from Hillsborough County Public Schools. Fredi is still our ETO Treasurer and Publicist from far away until we find those folks that can take over her duties. Fredi we love and miss you.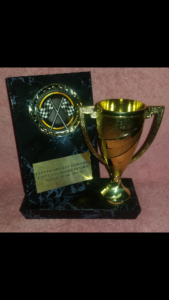 2018 – 2019 Business Sponsor of the Year – Lowes in Valrico Florida Manager Jennifer Tyzenhaus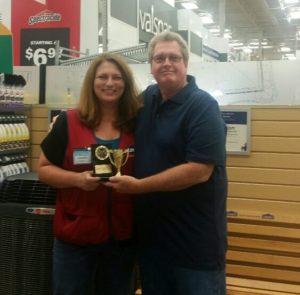 Special Student Recognition Gifts – each student received a blue tooth speaker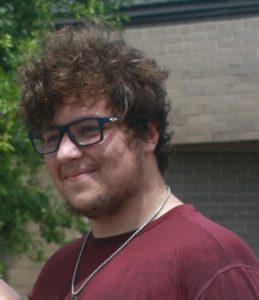 Dillon, a student at Mulberry HS has been with his team ever since it started a few years ago. He is dedicated to his team and sponsor, always willing to do what it takes to get the car ready for the next race or out of the pits and back in the race, always thinking about what the team can do for the next race to perform better.
Nadar and Julie, students at Brooks DeBartolo Collegiate HS went beyond anything ever seen at an Electrathon Race. Their driver was having a difficult time driving their team car due to her shoes kept getting in the way of operating the foot pedals. These student took off their shoes and gave them to their team driver so she could drive the car in a safe manner. Not in attendance
Eryk, a student at Brooks DeBartolo always steps up to assist the Simmons Career Center team as a pit crew member or a driver. Not in attendance
2018 – 2019 High School Team Sponsor of the Year – Todd Thuma from Mulberry High School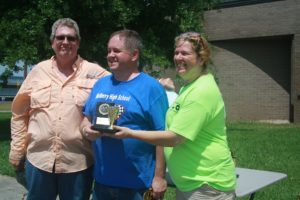 Todd gives all he has to everything he does at his school for his students. He supports them, guides them, corrects them and leads them. Todd has a huge heart and is dedicated to his profession and students. Todd entertains everyone at the races with his hand gestures to go faster, go slower or just perfect speed. He even gets red faced at time and dances for all of us to watch as he motions to his drivers on their cars progress.
2018 – 2019 High School Team Captain of the Year – Ambur from Brooks DeBartolo Collegiate HS
.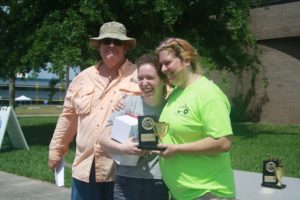 This Team Captain is dedicated to her school, team and sponsor. She gets the team members motivated and involved in preparing their car for the races and attending the races. She is self motivated, full of energy and determined to do well
2018 – 2019 They Broke Mine Award USF Aditya Chelikani (Sai)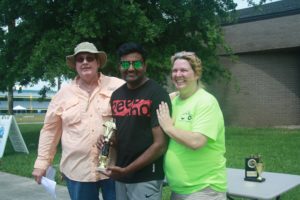 At the first race of the season the original USF car had an accident while being driven by another USF student. At the Brandon HS race their new car had an accident while being driven by a guest VIP. Both cars were repaired and still run in all of our races.
We gave each of our 2018 – 2019 Season Points Winners in each class a blue tooth speaker.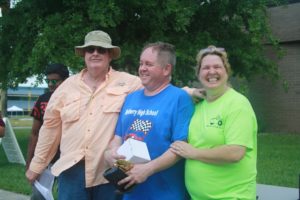 High School Class – Mulberry Car 38 with a total of 359 season points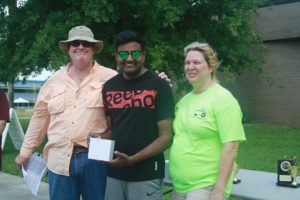 Advanced Battery Class – USF Car 48 Aditya Chelikani (Sai) with a total of 326 season points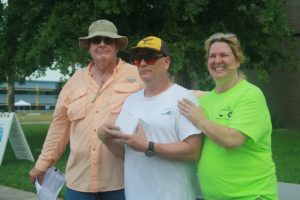 Open Class – Tiger Racing Car 4 Rodney Schreck with a total of 308 season points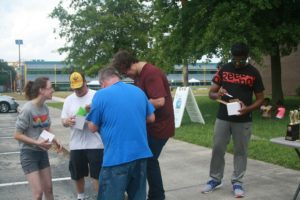 Everyone had to wait to open them all at once.
2018 – 2019 Mentor of the Year – Jim Robinson of Silver Bullet/Robinson Racing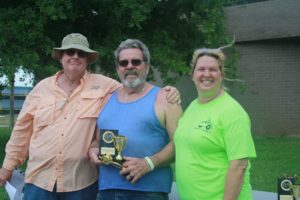 Jim Robinson is an amazing individual, he has accomplished so many things, to name jut a few, he is a husband, father, grandfather, teacher, designer, builder, welder, electrician, mechanic and most of all, a mentor to all of us. Jim helps to solve car issues at races, fix the oops, assists when a team needs a part that he has (an extra) in his toolbox. Recently one of our teams had an accident with their car, Jim had the team come to his home (aka Jim Robinson Hospital) on a Sunday morning to conduct surgery on the broken car. By nightfall the car was out of surgery and looked great. The car went that week to Chambers Alabama and Barber Motorsport races, taking first place in class and in overall at all the races. A week later the car went to Five Flags Speedway and again took first in class and first overall. Thanks Doc, great job. Jim is always available to give others advise/assistance, and always gives Charlie sound advice without the bologna. Jim Robinson cars are known around the US. In Florida we have put them to the test and they continue to amaze us in every aspect. Jim is the State of Florida Representative for Electrathon America. He has this one saying "I am getting to old for this stuff", but Jim continues to be there for all of us with love and support. It is an honor to have Jim Robinson as one of our Electrathon Family Members.
2018 – 2019 Most Laps during the Season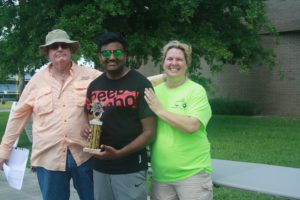 Advanced Battery Class – USF Car 48 Aditya Chelikani (Sai) with 1,135 laps driven this season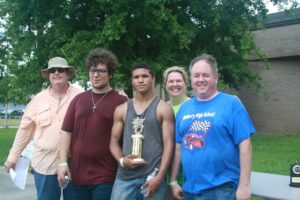 High School Class – Mulberry Car 38 with 1,002 laps driven this season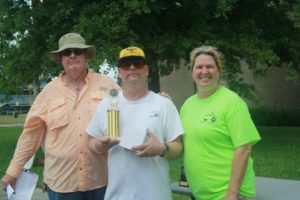 Open Class – Tiger Racing Car 4 Rodney Schreck with 946 laps driven this season
2018 – 2019 Fastest Lap – based on the race with the most teams/cars attending. This year it was the Hillsborough Community College Race in September 2018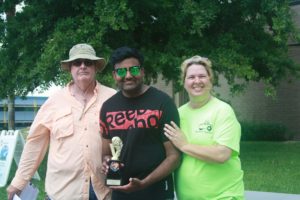 Advanced Battery Class – USF Car 48 Aditya Chelikani (Sai) with a lap time of 24.840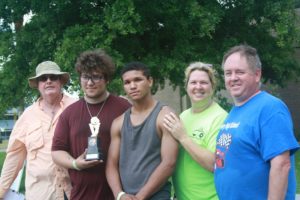 High School Class – Mulberry Car 38 with a lap time of 32.573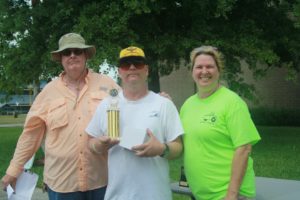 Open Class – Tiger Racing Car 4 Rodney Schreck with a lap time of 34.297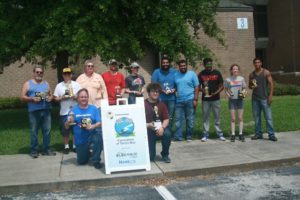 From our Electrathon Family to your Family, Have a Safe and Wonderful Summer